SCORENigeria rates the individual performances of the Flying Eagles in their 2-1 winning start to the U20 World Cup against the Dominican Republic tonight.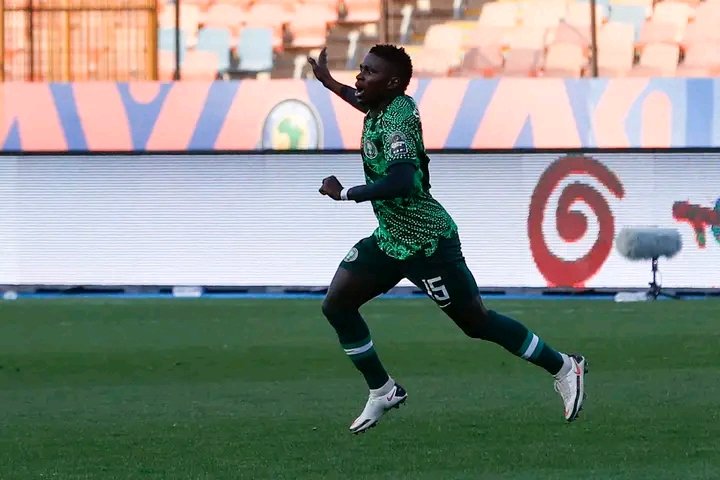 Chijioke Aniagboso 6
A decent shift between the posts ahead of Nathaniel Nwosu. He was sent the wrong way from the penalty for Dominican Republic to take an unlikely lead. Otherwise, he was hardly called up to make many saves.
Daniel Bameyi 5
Made a few mistakes at right back, but otherwise was effective as often tried to link up with the attack.
Solomon Agbalaka 5
He was denied a goal just before the hour when his goal-bound header was saved by the opposing goalkeeper. He can certainly do a lot more than he showed tonight.
Benjamin Frederick 4
The central defender caused the penalty from which the debutants took a surprise lead, but he dusted himself to continue his job in the heart of the back four. He did not meet his high standards.
Abel Ogwuche 5
He was solid and reliable, but his job was made a lot easier by the virtually ineffective Dominican attack.
Daniel Daga 6
He was above average possibly overtaken by fear that he has not fully recovered from his knee injury from the recent U20 AFCON in Egypt. Otherwise, he buzzed around the engine-room.
Tochukwu Nnadi 6
He was inventive and proved his versatility by pushing farther upfront as an attacking midfielder and not necessarily in his more familiar defensive midfield.
Samson Lawal 7
He was as expected a busy bee and he capped a hard day's job with the winning goal late in this encounter.
Jude Sunday 8 Man of Match
He was simply the Man of the Match as he was the one player who caught the eye tonight. He took on the Dominican defence at will and the only thing missing from him today was a goal after several near misses.
Salim Fago 5
Coach Ladan Bosso took a huge risk to start the Mavlon FC striker. Injury will later force him out of the match.
Ibrahim Mohammed 'Beji' 6
Worked hard on the wings, but no end product for his endeavor. He can do a lot more than he showed today.
Emmanuel Umeh 5
Showed more directness and purpose in front of goal and was probably a little unlucky not to score as he kept knocking on the door.
Victor Eletu, Ibrahim Abdullahi, Haliru Sarki- Not enough time to rate their individual performances
Flying Eagles Starting XI (4-3-3) vs Dominican Republic)
Aniagboso – Agbalaka, Bameyi, Frederick, Ogwuche – Daga, Nnadi (Ibrahim Abdullahi 90), Lawal (Victor Eletu 71) – Jude Sunday, Salim Fago (Umeh 54), Ibrahim Mohammed (Haliru Sarki 71)