SCORENigeria rates the individual performances of the Flying Eagles in their 2-0 win over Italy tonight.
7 Chijioke Aniagboso
Kept his first clean sheet for some time now. Suffered a nervous start but gradually settled in to pull off a couple of saves.
6 Solomon Agbalaka
He was often a step late in his tackles and when he tried to push forward. He took care of his primary role by defending the Flying Eagles goal.
7 Daniel Bameyi
Solid again at right back and even ventured forward to shoot at goal.
6 Benjamin Frederick
Picked up a booking tonight after he gave away a penalty in the game against the Dominican Republic. He has yet to reach the high standards he set for himself at the U20 AFCON in March.
7 Abel Ogwuche
He was simply unbeatable in the air all night. He has sealed his place in the heart of the back four with yet another top showing.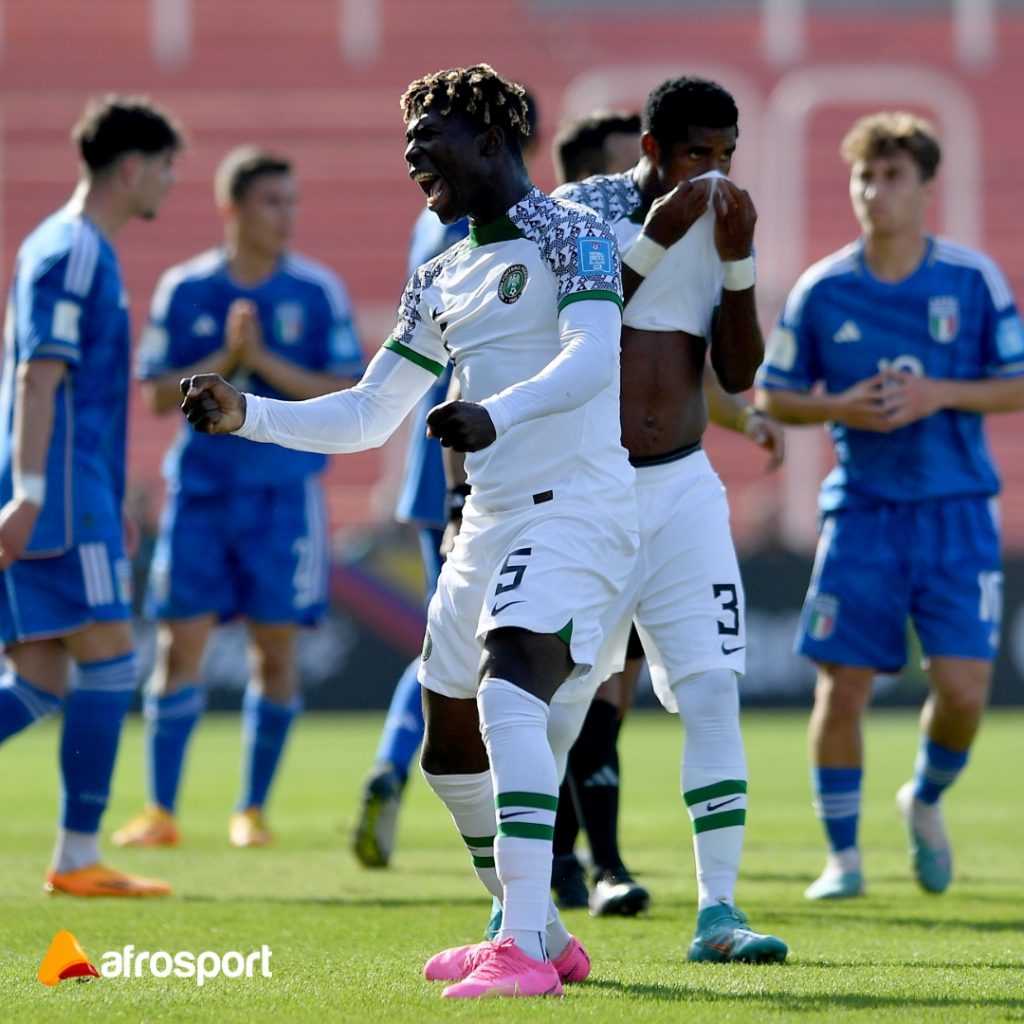 8 Daniel Daga Man of the Match
He was all over the pitch, defending as well as pushing forward. He put his body on the line to ensure Nigeria book their passage to the next round even before a final group game against Brazil this weekend. He did all the dirty work in the middle of the park.
7 Victor Eletu
Creative and inventive as the second defensive midfielder. Justified his top rating with an assured performance.
5 Samson Lawal
He was subdued after he won the game against Dominican Republic. He was promptly hauled off at half time for Tochukwu Nnadi.
6 Ibrahim Mohammed 'Beji'
He never got into the game tonight and it was therefore no surprise when he gave way after the interval.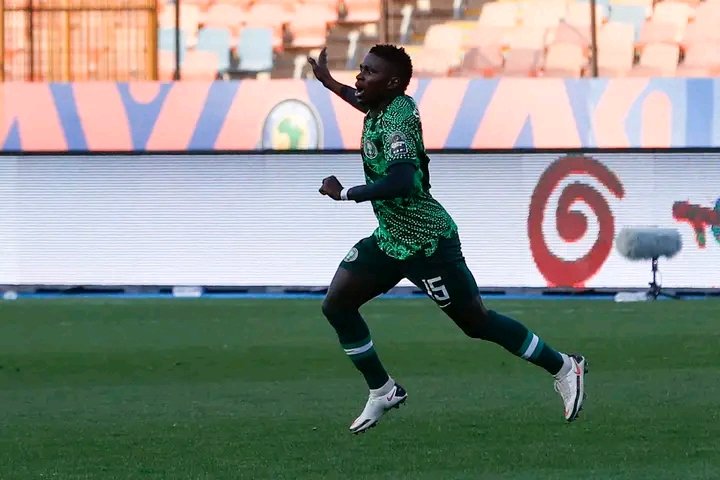 7 Jude Sunday
The top star on Sunday, the tricky winger finally crowned his appearance at the World Cup with a deserved goal.
7 Salim Fago
Grabbed his first-ever official goal for the Flying Eagles and it was a beautiful effort as he dived full length to head home a superb Emmanuel Umeh assist.
7 Emmanuel Umeh
The all-action striker caught the eye when he was introduced by the start of the second half. He delivered the assist for the opening goal and generally kept the opposing defenders on their toes.
6 Haliru Sarki
Showed his raw speed when he came on, but still needs to work on his final effort and decision making.
5 Joshua John
A decent official debut for the Nasarawa United attacking midfielder.
Flying Eagles Starting XI vs Italy (4-3-3):
Aniagboso – Agbalaka, Bameyi (Captain), Frederick, Ogwuche – Daga, Eletu (Joshua John 67), Lawal (Nnadi 46) – Jude Sunday, Fago (Sarki 63), Ibrahim Mohammed (Emmanuel Umeh 46)