Union St. Gilloise of Belgium striker Victor Boniface has delivered goals and some superb displays for him to be considered by the Super Eagles, IKENWA NNABUOGOR reckons…
Union St. Gilloise giant striker Victor Boniface isn't dancing to the rhythms of Guns N' Roses's 1991 hit song Knock, Knock On the Heaven's Doors, rather he's banging loudly on the Super Eagles doors to be flung open for him, after all he's got the right tools to come to the Eagles party judging by his consistent bursts of goals and assists.
Relatively unknown back home, Boniface has done well for himself to grab the headlines in Belgium, just like he did at Norwegian giant-killing side Bodo/Glimt, who had marked time to lose their most prized Nigerian acquisition for a handsome profit.
Boniface didn't waste time to get down to work in Belgium as he has continued to make hay both in the domestic league and in Europe, netting and making goals.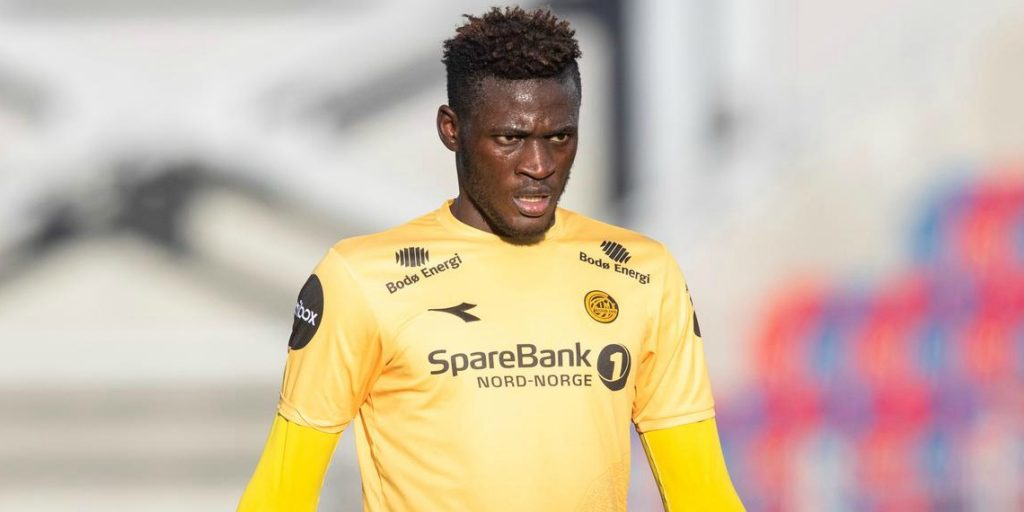 In Belgium, he would follow up on his UEFA Europa League efforts in a 3-3 draw with Sporting Braga to keep them in pole position to reach the knockout stage, with a strike in the USG's 6-1 annihilation of KV Oostende over the weekend.
Boniface has proved in recent times he is worth a chance with the big boys.
Boniface's closest association with his country's national team was in the U20 team but even that was marred by injury that forced him to withdraw from the 2019 U20 AFCON in Niger Republic.
But the Kogi-born star has since put that disappointment behind him to triple his efforts to grab another chance of wearing his country's colours and he is not joking about it.
Not long after the Niger 2019 hard luck, Norway welcomed this budding giant talent to begin with to paint his success roadmap with bright colours in a bid to hit the home stretch with his country's senior team.
Now 21, and fully polished into a whole new article, Boniface's stocks have continued to rise despite having to deal with an unforgettable injury nightmare for a whole season in 2021, coming back fully and with a bigger bang.
Not also forgetting his battle with injury that sidelined him for almost the whole of the 2019 season soon after becoming Bodo/Glimt fresh signing on March 4, 2019, from an academy based in Lagos, Real Sapphire.
Bodo/Glimt were never really rubbing shoulders with the title contenders in the Eliseterien (Norwegian top flight) and it was only in 2019 when they felt enough was enough of the record 18-time champions Rosenberg and four-time champions Molde to fight them for the top honours and Boniface was lucky to be part of it.
Bodo/Glimt carried their giant-killing acts outside of Norway into Europe and Boniface was very much involved, netting and assisting goals and attracting attention.
Injury struck again in 2021 to keep him out of the domestic and European action, but Bodo/Glimt kept faith with him and monitored his progress on the treatment table till he was back on his feet.
By the time he got off the treatment table, the 2021 season had all but ended and so he made just one appearance for just a minute on the pitch in a 3-0 road victory at Mjondalen on the last matchday of the season on December 12, 2022, making Boniface a Norwegian Premier champion for the second time.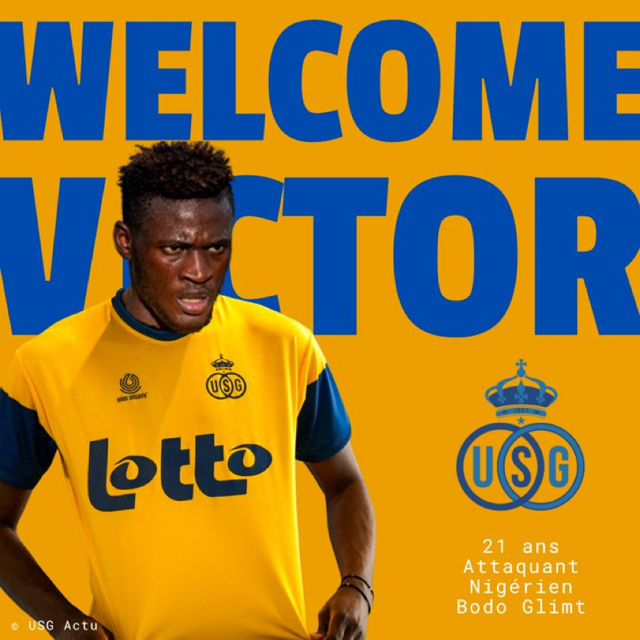 From the treatment table to a league champion summed a great season for the youngster despite being on the pitch for just a minute all through the season as Boniface looked forward to getting back to business the following season.
It was always as good as it got for their most prized comeback star while bigger spenders were keeping regular tabs.
His six goals in 15 games would open the Union St. Gilloise's doors as he stepped up serious banging on Eagles' doors for a well-deserved party with the big boys.
He is back in Europe once again this current season with Union St. Gilloise as he did at Bodo/Glimt but looking sharper, more mature and daring and now a date with his senior national team will surely put a gloss to his burgeoning career.
Gangling and galloping like a happy gazelle, Boniface is quick off the mark despite his huge frame which stands at 1.93 metres, strong, he has got two useful feet and could also operate as a winger or a second striker.
These attributes should be sweet music to the ears of Super Eagles coach Jose Peseiro, who must do everything to succeed now that things are all that well with the once beloved Super Eagles.
Boniface swells his options in attack and Peseiro will be happier for it after all the more the merrier, they say.
Boniface is also a good sight to behold playing behind the strikers when he isn't foraging from the wings and this versatility will come in good for the Super Eagles.
Boniface is looking good to join the newest Eagles rookie and Portugal-based Saviour Godwin in the team as more prospects will be expected to add to the attacking options in the national team.
But before Peseiro calls him up, this interesting striker has to continue to keep knocking on the door as loudly as he can.