David Okereke finished his first season in Belgium with nine goals as Club Brugge were crowned champions.
Interestingly, the former Spezia of Italy star did not finish as his team's top scorer because this year his playing time was limited.
He cost Club Brugge a record eight million Euros when he moved from Italy and a lot has been expected of him.
The expectations have been so high that some have even questioned the reasoning behind this huge investment.
But after he scored twice against KV Mechelen in a pre-season friendly the fans are now hedging their bets again on the Abuja Football College graduate.
The statistics bode well for Okereke again getting among the leading scorers in the league when the season begins early next month.
He is the fastest-scoring central attacker available to coach Philippe Clement to start with. In the first round of last season, the Nigerian had plenty of opportunities to play, and he also showed himself very accurate, but after the turn of the year his playing minutes shrank and thus his goals.
For example, he played in the last nine league games of last year, but in the new calendar year 2020 he only managed a total of 109 minutes.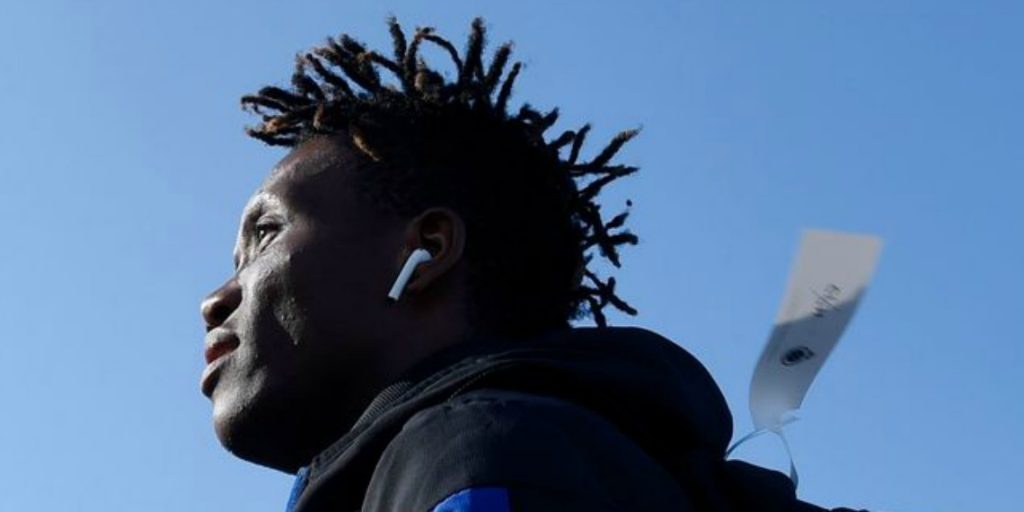 Coach Clement gave Okereke a particularly complex role as a false No 9 last season. Originally, he had to try to disrupt the opposing defence by luring the defenders away to create space for the speed of wingers Emmanuel Dennis and Krépin Diatta. 
A good tactical ploy by Clement, and that seemed to catch on in the start of the season because Okereke was able to score three times in four games.
But after that it was a bit more difficult for him – logical with this difficult interpretation – and he was blamed for not appearing in the box himself.
However, that is not the main role of a false No 9.
Okereke showed up on average four times in the opponents' box per game, and at Club Brugge only Michael Krmencik has fewer appearances in the box. All other (occasional) strikers such as Loïs Openda, Siebe Schrijvers, Percy Tau and Emmanuel Dennis could be found even more often in the vital area – and even Charles De Ketelaere.
Still, none of these listed players could exceed Okereke's nine league goals tally.
Since the Nigerian was hardly seen in the box, it is quite striking and speaks volumes of Okereke's killer instinct.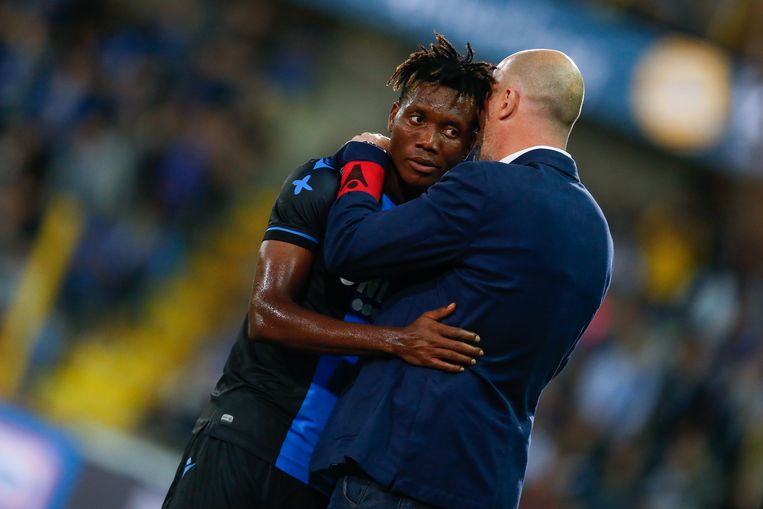 Okereke was not the top scorer of Club Brugge, that honour belonged to midfielder Hans Vanaken. 
But among all Club Brugge strikers, the Nigerian was the leading scorer and that despite his short playing minutes.
Logically, the Okereke can therefore offer a very high return in terms of goals per match. The eight million Euros man scored an average of 0.72 goal per game, and that can best be described as downright impressive.
In the Jupiler Pro League, Okereke clocked in as the second most regular goal scorer after the highly-rated Jonathan David of KAA Gent.
The difference between the two players is negligible. The Canadian golden boy scored an average of 0.73 goal per 90 minutes. To place these figures in the Bruges context: after Okereke, Vanaken finished second at Club with 0.44 goal per game.
It can therefore be said that Okereke is by far the most consistent scorer at Club Brugge.

Okereke therefore found the way to the goal very easily, which makes it all the more striking that Club Brugge would still be shopping for an extra (and expensive) striker.
The Nigerian striker proved to have a more than sufficient killer instinct and an extra competitor can put him offside completely, while Club Brugge would also single-handedly mortgage their big asset that cost eight million Euros.
Because in terms of finish, Okereke is really among the best strikers of the Jupiler Pro League, and he needs very few opportunities to score goals.
In addition, he divided his nine goals neatly by scoring four times with the left, four times with the right and once with the head.
Okereke converts on average of one in four goals chances. With that average of 25%, he is even the fifth best striker of the Jupiler Pro League in that regard.
Only Dieumerci Mbokani (Antwerp, 26%), Jonathan David (AA Ghent, 27%), Jonah Osabutey (Mouscron, 29%) and William Togui (Antwerp, 36%) are ahead of him.
At Club Brugge, the 22-year-old Okereke is with this beautiful 25% miles ahead of Dennis (12.5%), Percy Tau (12.5%) and Schrijvers (8%).
Although Okereke was often the target of criticisms last season, the Nigerian was nevertheless able to present very impressive figures regarding his finish in front of the goal.
It was therefore very strange that coach Philippe Clement completely ignored such a striker in 2020.
During the start of the preparation for the new season, Okereke's qualities were also questioned again, but he quickly scored two goals in the friendly against KV Mechelen.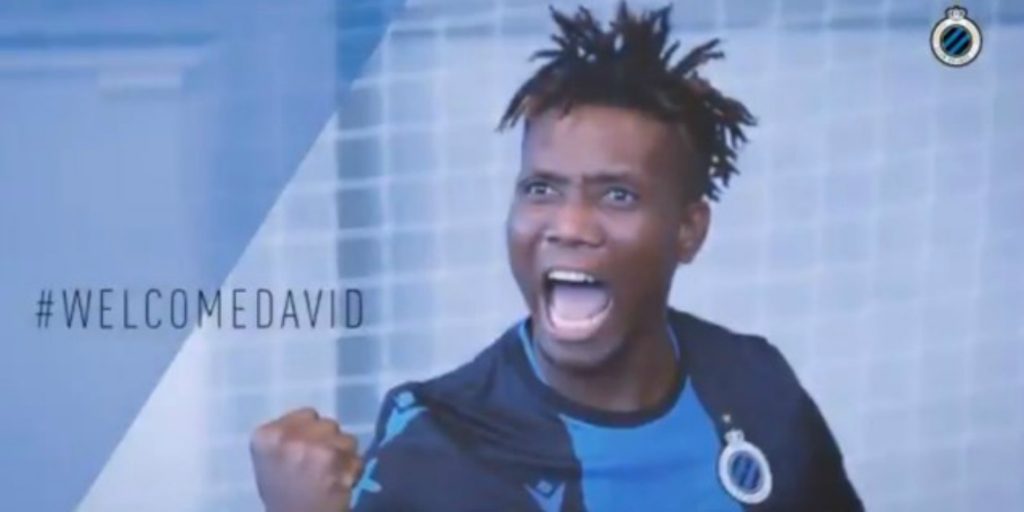 Can as the Club Brugge fans believe Okereke go on to become Goal King of Belgium in the new season?
That is too early to call, but if one player from the current Bruges squad has the capabilities to do so, it is David Okereke.
Moreover, his goals scored last season were not the easiest. According to the expected goals, a statistical and reliable model that can effectively measure the probability per goal chance through various algorithms, Okereke should have scored just six goals instead of his nine goals.
The Nigerian therefore performed excessively on the basis of the quality of his chances and thus scored 50% more than expected.
Philippe Clement could not have missed out on Okereke's qualities after the friendly match against KV Mechelen as well as his goals last season.
Club Brugge experienced some problems during the past year to line up an ideal strike force, but during the last three pre-season games, Yousseph Badji and Okereke in particular seem to present themselves as the best pair to start the coming season.
As a target man, Badji can take on the complex role of drawing in the opposing defences to make room for wingers Dennis and Diatta.
Logically, this also frees up space for Okereke, and he has already proved his capabilty in front of the goal several times.
On paper it already sounds promising, on the field the confirmation has to follow.