For once, we left the greyness of Paris for the Breton sun. Go to the auditorium of L'espace FCL to meet Terem Moffi. 
"I don't like interviews," he announces in the preamble. A few minutes later, the familiar "Bro" (buddy) came out. Better, the Nigerian even shifts an appointment to prolong the pleasure.
Interview with a promising and ambitious young player.
Tell us a bit about your childhood …
I lived with my three brothers and my parents. Growing up in Nigeria were literally the best years of my life. I was surrounded by people who loved me, my family, my friends, school… Everything was much simpler at that time.
What kind of a boy were you?
A boy who didn't give a damn (laughs)! More seriously, all I had in mind was to play football, to be with my friends, to do stupid things. Like all kids and teens can.
What was it like to be the son of a football player?
It didn't really change much. My father did not play soccer at the highest level. He was just telling me that I could be a footballer and become better than him by being myself.
Who was your role model as you grew up?
I watched Robin Van Persie a lot. Then, of course, you hang out on Youtube and watch the compilations of Ronaldo, Lionel Messi and other great players. But I was mainly watching Van Persie.
Do you have a story about your childhood to share with us?
At the age of 10 or 11 there was a scouting camp in Nigeria, "Aspire Academy", I believe it was an organisation from Qatar. I was really very young and during this programme, I played against the big boys. A guy came to me to say: "You are a very good player, but you are too young, we are looking for players of 15 or 16 years". I started to cry. I really saw it as an opportunity to leave Nigeria and start my adventure in the world of football. My mother and father must have consoled me. I was really happy that someone recognised my talent and at the same time I was very disappointed that I wasn't taken just because of my age. It is a memory that still lives with me.
What type of student were you?
(Bursts out laughing) My dad was really, really serious about school. Even today, he pushes me to get a diploma. Younger, I wasn't the smartest, not because I was stupid, but because I didn't make an effort. If I had just put in 2% of what I put in training for school, I would have been a genius.
Have you tried other sports?
I am a very good sprinter. I think with the right training I could have become a very good sprinter.
So, if you hadn't succeeded in football, would you have done athletics?
Maybe yes. When I was in London, there was a physical trainer who believed I had the skills to be a good sprinter.
When did you start to believe that you could make it in football?
I must have been 15 or 16 years old. When I played football with my friends, I was always a step or two above them. I was like, "You're not doing very well at school, you're not a manual or handyman, the only thing you can do is focus on football."
When I joined the Nigerian U17 team, I saw that I had the qualities to succeed in the world of football.
What type of training did you receive in Nigeria?
The way football is played in Nigeria is very different from what one sees in Europe. There, when you learn the basics, you are already 16 or 17 years old, in Europe, we do that from an early age, at 6 or 7 years old. In Nigeria, we form a group and we play football, it's that simple (laughs). Do you understand what I mean? That was really it, you come, you play football and around 16 or 17, you barely start to learn the basics. You have to be really talented and good to catch up and assimilate the technical, tactical and physical basics quickly.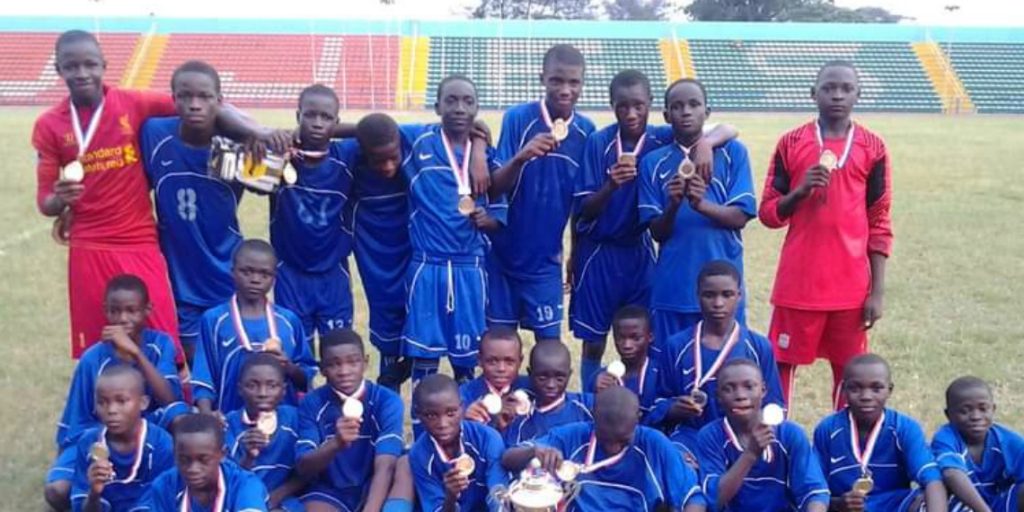 How do people see football in Nigeria?
I would say football in Africa is the second religion. In Africa, we love football. In Nigeria, football brings people together. When the Super Eagles play, the whole country becomes one. Everyone unites to support the national team.
How did you get to England?
It's a pretty funny story. I was actually at an academy in Lagos, but had to go back to Calabar to take my high school exams. My agent today had come to Lagos for a scouting programme. He came to my academy and asked "Where is the attacker? »And he was told« Ah, this guy is not here today, he left Lagos to take exams ». He had never seen me play, never! He called my dad to say, 'Listen, I have an opportunity for your son in London'. This time it was all right, nothing and no one could stop me. My father told him we were ready, we did my papers, my visa and I traveled to London.
Was it hard to leave Nigeria to discover another culture and another climate?
It's okay, it wasn't the harshest cold in London. You know, coming to a new country with a different culture is super difficult when you're a teenager. I come from Nigeria, in my country we speak English, but over there, understanding the language with their British accent, it was really very hard. I had to go to school and I think during the first weeks of class I didn't understand what people were saying. Their accent was really impossible for me to understand. But it was a good experience, it made me the man I am today, I had to leave my family, to fend for myself. It really built me ​​as a person.
Have you ever doubted yourself or your qualities?
No never. I am a good soccer player. There are days when you have a bad day, but it's not because you doubt your talent or yourself, it's only because you miss your family and friends. At times like these, you're just sad for no particular reason. I sometimes feel that way. In fact, you want to cry for no good reason. But even in these moments, I never doubt myself.
You played in Lithuania for two years. What was it like living there?
No matter what you think of Lithuania, I can guarantee it's different. It's different in terms of climate, people, football… When I got there, winter was approaching and believe me, you can't be ready for this kind of winter. The snow arrives there (he reaches out to indicate a height of about 60 cm). The food (he pauses and smiles) was different. I say very different (laughs). But I like to discover new cultures, new gastronomies, I always try to integrate myself as well as possible among my teammates. There they didn't speak English, so I had to speak in a way that made myself understood. It was really a very good experience.
After that, you signed for Kortrijk. How was your transfer to Belgium?
In Lithuania, I had scored 20 or 21 goals during the season. I wasn't really thinking of Belgium. I was thinking more of Scandinavian, Danish or Swedish clubs. I was like "one step at a time". For me, Belgium was really a big step. When I spoke to my agent, he had plenty of offers for me and I said to myself: "Let's go to Kortrijk". When I arrived, my first game was a pre-season game. I was coming out of a month without training and was not really 100%. You could already hear criticism like, "Is this guy really going to be a good striker?" But I didn't care. I was sure of my qualities, I knew I needed a week or two of preparation to be ready. The proof is that after that, I flew away.
A few months later, you signed in Lorient for 8M €. Was it a source of pride to see a club spending so much money on you?
To be honest, when I look at my career, I think the trip was really amazing, it went really fast. In the space of two or three years, I have known Lithuania, Belgium and France, not everyone is so lucky. It's really unbelievable. I spent four months in Belgium, played 9 games before being recruited by Lorient. It doesn't happen to everyone. I'm really grateful to Lorient, in fact they risked a lot of money for a guy who played 9 games in Belgium. So at that point, you can ask yourself if it's worth it. The president trusted me, the coach and the players too, it really boosted me and gave me the confidence I needed.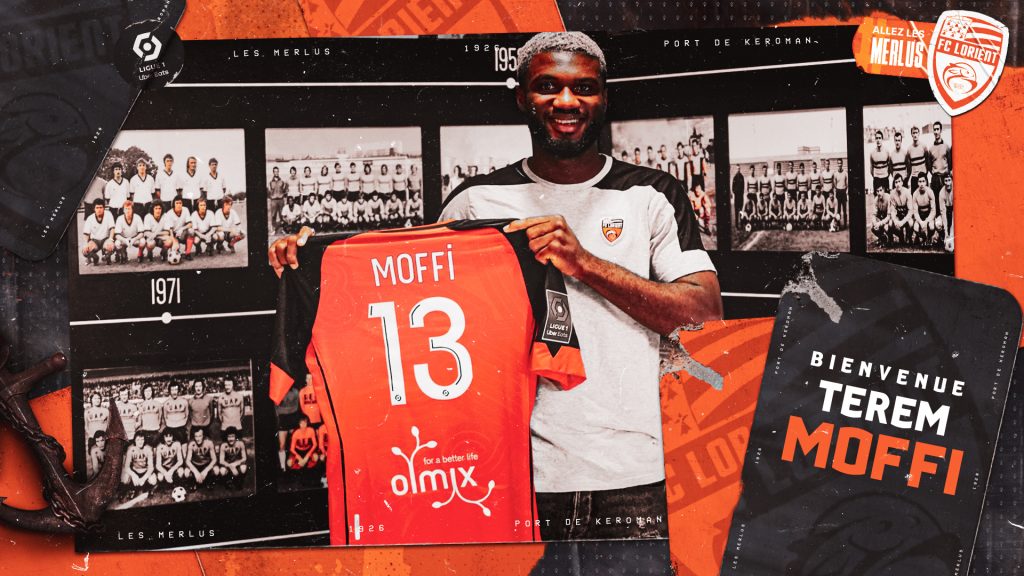 According to Transfermarkt, you are worth € 10 million today. You were worth 75K € in 2017 …
(Smiles and nods at the numbers announcement) It's more my dad and brother watching this stuff and end up uploading it to the family's whatsApp group. Personally, I never went to check my market value. My thing is to play football and watch Netflix in peace. No time to stress (laughs).
Was there pressure after your big transfer to Lorient?
Frankly, I don't know what pressure is. I am very honest. It's just money, a tag with a price. We don't put all the misery in the world on your shoulders. You just have to focus on playing football and not worrying about the € 8M, € 80M or € 200M.
How did you adapt to the club?
When I got there, Wissa was one of the only guys who spoke English. He welcomed me in English and I was there trying to play it cool (laughs). Thomas Fontaine is also a top guy, always ready to help. He drops me off at home, advises me on what to do and what not to do, shows me where this or that thing is. Both really helped me with that.
All then Wissa leaves you alone …
(Laughs) Yeah, that's true, did you see how he is? No, in truth I'm very happy for him, he did a lot for this club and for me he needed a step forward and Brentford was what he needed.
What do you think of the level of Ligue 1?
It's really a top league with very strong and very intelligent defenders. It's very tactical, you have to be on top in every game to perform.
Were you interested in the championship before coming here? Is this a competition followed in Nigeria?
At the time, we looked at Ligue 1 teams in the Champions League like PSG or Monaco. We weren't really watching Ligue 1, the main leagues were La Liga and the Premier League. But today a lot of Nigerians are watching Ligue 1.
It's thanks to you of course …
(Laughs) No, not thanks to me, but now there are several channels in the country that broadcast Ligue 1.
Last year the club narrowly avoided relegation. What are your goals this season?
Try to finish as high as possible. We don't want to relive the stress of last season. It is a categorical no. We want to perform, win as many games as possible, play as a team and score as many goals as possible.
What do you think of coach Christophe Pelissier?
He's a real good guy. He always tries to help his players improve. He talks to them, shows them what to do and how to do it. I think it's really important for the players.
What kind of relationship do you have with him?
A very good relationship. He is very attentive to what I can do. When you see that from a coach, you know you're on the right track.
You scored 14 league goals last season. What is your secret ?
There is no secret, it's just a credit to my teammates because without them I can't score goals. They have to be there to create the chances, to make the assists. There really is no secret. I also have to thank God for that, because being a good player or even an exceptional player is not enough. All this is thanks to God. You can't do anything without God. Religion is very important in my life.
How does it feel to be in the top 10 top scorers in Ligue 1?
I can't explain this feeling. Truly not. Towards the end of last season, I looked at the scorers' table and saw Mbappé, Depay, Ben Yedder, Yilmaz and… Terem Moffi. Seriously man? Who is this Terem Moffi? (laughs). They are exceptional players for their club or for their country, and there you have Terem Moffi in the middle, it's incredible.
What type of an attacker are you?
There are days when I am quite clumsy and others when I am compared to "Lukaku" (he makes the quotes with his fingers). I think I have flair, I am strong, powerful, I have a sense of the game, I am not necessarily the fastest even if I go fast. I try to work on my flaws.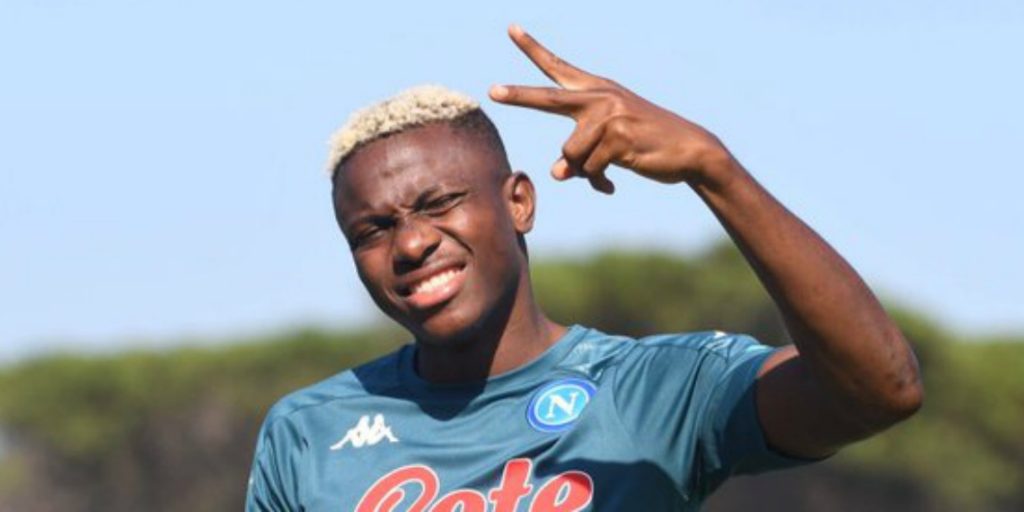 Do you like to be compared to players like Lukaku?
It's flattering to be compared to him. He is a very good player, a prolific striker who is one of the best in his position. I like the comparison, but I have to work to be better. I have to work to achieve the highest standards in football.
What is the most important thing when it comes to scoring goals?
Getting yourself in the right position at the right time. Pay attention to the timing of the races and focus on your finish. You have to be instinctive.
Who are the players you like to watch play?
Erling Haaland, Lukaku, Victor Osimhen… I also watch videos of myself on Youtube. It helps me remember what I'm capable of. When I have finished watching the videos of other players, I end with my videos. It stays in my head like that. When I see what I did in the Lithuanian or Belgian championship, I tell myself that I am capable of repeating certain actions and that helps me to progress.
This year, you were called up for the first time in selection. How does it feel to represent your country?
It's huge. Every footballer wants to play for his national team. I am honoured to represent my country and I will always give 100% in selection. International football and club football are really two different worlds. In the national team you have a group of players who play in different clubs, cohesion has to develop and as a new player you have to adapt to new tactics and your teammates have to believe in your abilities. In a club, everyone knows each other, everyone knows each other's abilities and talents, it's not the same.
What was your first reaction to the announcement of your selection?
When I received my first call, it was after the match against Bordeaux, I scored a hat-trick that day. I looked at my phone and it was inundated with messages. I told myself that it was related to my hat-trick and the different tags of people on the networks. After that, I scrolled the messages on WhatsApp and I see a message from the coach (Gernot Rohr, editor's note) saying: "Congratulations on your hat-trick, we would like to invite you for…" (he cuts). "Bro", I didn't even reply to the message (laughs)! I screened the message and sent it to my family group, my mom went totally crazy. It was something she had dreamed of all her life. It was completely crazy.
What are your goals with Nigeria?
First of all, we have the Africa Cup which starts next January. Today, we are competing in qualifying for the World Cup. We are tackling this step by step, first qualifying for the World Cup and then having a good African Cup.
Who is Terem Moffi in everyday life?
A normal young man. A guy who wants to enjoy life, not to stress and sleep all day (laughs). He doesn't pay much attention to anything other than family, friends, and work.
What are your hobbies?
Apart from football, I would say video games… In fact, I mainly stay at home. I don't really have a hobby as such. I try to try new things like travel.
What's the most important thing in your life right now?
God and my family.
Who are your favorite teammates in Lorient?
(Laughs) You want to make people jealous! Ah sorry guys (he thinks)… I spend most of the time with Adrian Grbic so I would say he's a friend… (he cuts) Laurienté is going to kill me for that, Igor (Silva) too (laughs). I think I have a great relationship with everyone in the locker room. I try to be kind and close to everyone. With Adrian, we really have a very strong bond of friendship but it's the same with Laurienté, Laporte and Igor Silva, everyone does (laughs)!
Who is the craziest of the group?
Without a doubt Igor (laughs) him, he is on another level of madness.
During the last Euro, we saw a flood of racist comments against players like Sancho, Saka or Rashford. Have you yourself been the victim of racist acts?
First of all, I want to say that being a racist is disgusting. I don't understand how you can denigrate a human being or insult him just because he has black skin. UEFA needs to pay more attention to all of this. Great players like Cristiano, Lionel Messi or Sterling rose up a few years ago against racism. Nothing has been done since. Personally, I have never suffered from racism (he reflects and changes his posture). Come to think of it, yes, I was a victim of racism, but outside of football. I was in Lithuania and I was coming home after buying a pizza. I wanted to take the elevator and in it, there was already a whole family. There was a man, his wife with a baby in her hands and a little girl who could not have been more than 4 years old. I come home with a smile and I greet them, because at home, we are taught to be nice and polite to people. I haven't heard from them and ten seconds later he looks at me and tells me in my head: "I don't like you". For no reason, I hadn't done anything to him. I preferred not to answer and there he continues: "Yes, I don't like you, I don't like black people".
Did he throw that in your face?
I swear he was right in front of me in an enclosed space and started attacking me for no reason. It was very shocking. My mom always told me not to be careful about this stuff. I'm the type of person who will answer you with a big smile if you insult me. My friends have insulted me before and even worse than that (laughs). It all became a joke. But it is true that it was a shocking experience. There was a 4 year old kid with us, what message are you sending her by acting like that? His wife was there too, without saying anything… It seemed like it was cultural, a sort of hatred buried deep within themselves. You cannot understand this type of behavior.
What would you do to fight racism?
The best I can do is take a stand against racism and denounce it. It is up to football authorities to do the groundwork and up to parents to educate their children and educate themselves. Education is key. It is by educating people that racism will decrease.
On a lighter note, do you play FIFA?
Yes of course!
What do you think of your grade?
I don't know my grade.
Not to us Terem, stop lying …
I swear to you I never use myself on FIFA and I never play with Lorient. I'm honest. The first time I got a Playstation and I was in FIFA, I went to see my rating, but after that, I admit that I didn't …
So you don't know your grade?
No, but you'll give it to me (laughs).
So, I found two cards concerning you, on one of them you have 69 and on the other 71. In career mode, you have a potential of 79.
Wow, frankly that's good isn't it? It's good for a near stranger (laughs). 79, it's really not bad in potential!
That may change in FIFA 22, and there, obviously, you're going to check your rating, right?
Yes, that's for sure (laughs).
What team do you play with on FIFA?
Most of the time I play in FUT mode. When I play with my friends, I take Manchester City or Liverpool. Go catch up with Mané or Salah who start behind the backs of the defenders (laughs).
Who is the teammate to whom you put misery in FIFA?
Adrian Grbic is too strong at FIFA, I never play against him. In reality, I never play against anyone on my team because when I see them playing I know they are at a much higher level than mine. I don't want to be ashamed of myself (laughs)
Do you still have dreams?
Yes of course. As a young footballer, you do not end your career in Lorient. FCL is a launching pad for my career, I want to play in the Champions League, I want to win as many trophies as possible. I want to represent my country at the AFCON and the World Cup. If I really want to dream without limits, the goal would be to win an international trophy.
If you were a super hero, what power would you choose?
I think I wish I could read minds. That way, I would always be two or three steps ahead of everyone.
If you were a journalist, what question would you ask Terem Moffi?
(Laughs) I don't know, what's the best pair of shoes?
So what's the best pair of shoes?
I only wear Nike. I have all the new Nike, but also the Jordan 4 and 1… I am very Nike.
Which sentence represents you the most?
(Takes out his phone) It's a phrase from Alex Ferguson: "When you say goodbye to discipline, you say goodbye to success". Every day, when I wake up in the morning, I pick up my phone and that sentence is there (he shows his wallpaper). It's there all the time and stays in my head until the end of the day.
As you look back in your young career, what is the thing that you are most proud of?
I am really proud of the man I have become. Being away from family means I have to be a parent to myself, playing the role of father, mother and big brother at the same time. I have to discipline myself and tell myself: "You don't have to go to a club, do like the others, etc…". Believe me, the pressure is there. When you see the lifestyle of others, you know that you also have the finances to do the same. You really have to be disciplined and talk to yourself. When I thought about doing stupid things, my parents would take me to say, "Don't do that." Now I'm sticking to that. I'm happy with myself at this level.
Family seems extremely important to you …
We help each other, we pray for each other, we love each other. My father, mother and brothers made me the well-bred young man that I am today. My family is everything to me. I don't know what I would have been without this family.
What advice would you give to the children in Nigeria who dream of following in your footsteps?
I know you have the talent, but it's not enough. Discipline, behavior and how to relate with people, coaches, teammates are very important. You have to stay true and work harder than anyone. You don't just have to work hard, but smart too. Be natural, trust your talent, and keep God close to you.
How would you rate yourself for this interview?
I think I was very honest, so I give myself 8.5 / 10.
How would you rate me for this interview?
Frankly, you asked good questions, you are really nice and smiling. It really put me at ease, so I would say 9.5 / 10 (he sees me smile and then changes his mind), we are going to say 9/10 (laughs).
Do you still hate interviews so much?
Yeah, but this was a really great interview (laughs).
CREDIT: ONZE MAGAZINE