IKENWA NNABUOGOR wonders when the old order of inviting players who are out of favour at their European clubs will change in the Super Eagles…
It was still business as usual when Super Eagles coach Augustine Eguavoen made public the list of players for the crucial Qatar 2022 World Cup play-offs against bitter rivals Ghana later this month.
The list consists of 25 main players and further seven on the standby list should there be any kind of withdrawal via injury or unforeseen circumstances.
Eguavoen will rely on these men to wrestle the lone ticket as Nigeria eye her sixth appearance in the World Cup finals since their debut at US 1994 World Cup.
But there are few questions to ask about the men for the job – players who do not enjoy regular game time at their clubs and those who have no business being in the team.
This is serious business and engaging Ghana in the playoffs which is considered as the mother of all battles on the African continent, cannot be a child's play and the country cannot afford to bungle it for no known reasons.
Football is serious business anywhere in the world and the country's best players on current form must be invited at all times, but in the climes like ours, players are invited based on politics and sentiments.
Continuity is the major component of the beautiful game and should a player leave a game for a day in an event of irregular action or injury at all levels, the game leaves the player for a week.
Why is that only in Nigeria players who've left competitive football for a month are invited for a national assignment?
The world football powers – Brazil, Italy, England, France – do not joke with the serious business, the beautiful game and would not invite players who have left regular club football for a period of time ahead of any national game, no matter the players' achievements.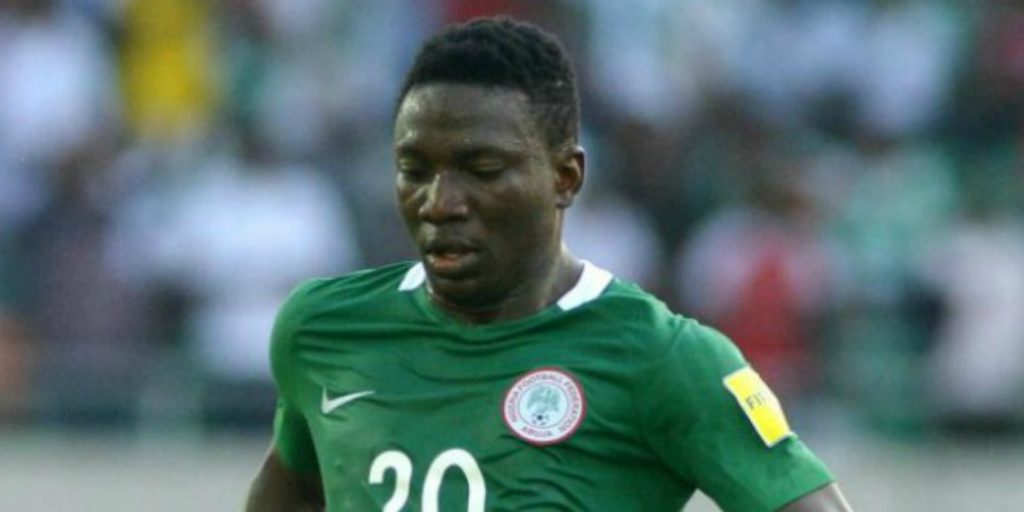 Not only regular playing players but players on current form and there are no sentiments or politics about it because the national pride is at stake and must be protected at all times.
Stand-in captain William Troost-Ekong and team mate Oghenekaro Etebo have not kicked a ball for their Watford side for some time and the rationale inviting them puts a huge question mark on any logical reasoning.
Official statement by Watford manager Roy Hodgson confirmed a minor injury which many have explained his lack of action since he came back from the Africa Cup of Nations in Cameroon since January 23.
His Watford statistics also reveal the former Bursaspor central defender has only been on the bench four times since the Cameroon ouster.
An official of the NFF was quoted as saying "Troost-Ekong will be fit for the Ghana game on time" making the whole thing look like a gamble.
In truth, as it is, Troost-Ekong lacks the competitive edge to lead his men for a game of this magnitude and gambling him in this crucial game could be disastrous as the bruised Black Stars are not in for a tea party and will take no prisoners in battling the bitter rivals with anything they have to be in Qatar.
Extending invite to Etebo, for one, only confirms amusing side of the whole preparation for the Ghana clash – no doubt, a fit and competitive Etebo can always hold his own in a game and come out smelling of roses but not this Ghana game.
'Cerezo' got this wrong!
Etebo was missing at AFCON due to a long-term injury, which also meant he's been missing in action since September 25, 2021 when he came on for his compatriot, Emmanuel Dennis, in a 1-1 draw with visiting Newcastle United.
Etebo's injury worries meant he's been on the pitch at Vicarage Road for 370 minutes in six appearances and only recently got off the treatment table and has yet to be considered even for a place on the bench by manager Hodgson.
Etebo is the astute member of the erstwhile ailing Eagles' midfield that was breathed enough life in Cameroon as Leicester City grafter Wilfred Ndidi and Glasgow Rangers' star Joe Ayodele-Aribo kept things tight and moving, making Etebo's absence not really felt.
Eagles midfield still lack the numbers and further depleted with the absence of rejuvenated Everton star Alexander Iwobi due to card suspension, the question is were Lorient new signing Bonke Innocent and uncapped Goztepe of Turkey midfielder Obinna Nwobodo on Cerezo's blind side that he opted for less competitive back-from-injury Etebo, if at all, he was looking for numbers to add to it?
His defence for inviting Etebo at the expense of smoking competitive Nwobodo and Bonke will certainly be an interesting one.
Genk striker Paul Onuachu seems to have unfinished business with standby selection for Super Eagles which could even leave Lionel Messi wondering if Onuachu has offended his ancestors for getting punished unfairly by his country's team selectors.
With 16 league goals and counting this season in the Belgian Jupiler League, added to his incredible 35 last season, will surely leave any World Cup-winning coach wondering the criteria for his recurring standby selection.
Onuachu missed the AFCON in Cameroon due to injury and came back to hog the headlines again in his typical style with his impressive goal harvest to quash whatever reason for being named on the standby list.
Union Berlin striker Taiwo Awoniyi whom Bundesliga defenders hate to see, is another surprise standby list member.
In Victor Osimhen's AFCON absence, Awoniyi was called up for bigger responsibilities in the Eagles attack and he didn't disappoint only to be named on the standby list for the crucial Ghana clash.
Watford striker Emmanuel Dennis, who missed AFCON after his club, Watford stopped him, appears to be traded for the duo of Onuachu and Awoniyi in the main list.
It can be argued that both Onuachu and Awoniyi are natural arrowheads in the attack while Dennis is more of a forward from the wings, though the Watford striker has proved he could also lead the attack, and therefore, list naming could be swapped or worst case scenario, name the three on the main list.
Generally, the names on the lists, represent the country's best, but little details must not be isolated or face the consequence of it coming back to hurting the team when the chips are down.
The old order must give way to the new order which should be that the Super Eagles is only for those players playing regularly at their club and NEVER bench warmers.