The Lagos academy of former star Stephen Abarowei have taken a huge leap in a bid to market their players overseas after they sealed a technical partnership with Indian top side Gokulam Kerala Football Club.
Former ACB star Abarowei, who is reaping the dividends of his long playing career in India, convinced the I-League club to partner his academy in a sponsorship and exchange programme.
"The terms are that they my academy is expected to produce few Dickson Abiamas," Abarowei told SCORENigeria
'Most importantly, Gokulam Kerala will sponsor in the registration of major tournaments like the State and National FA Cups and other grassroots tournaments within and outside Lagos.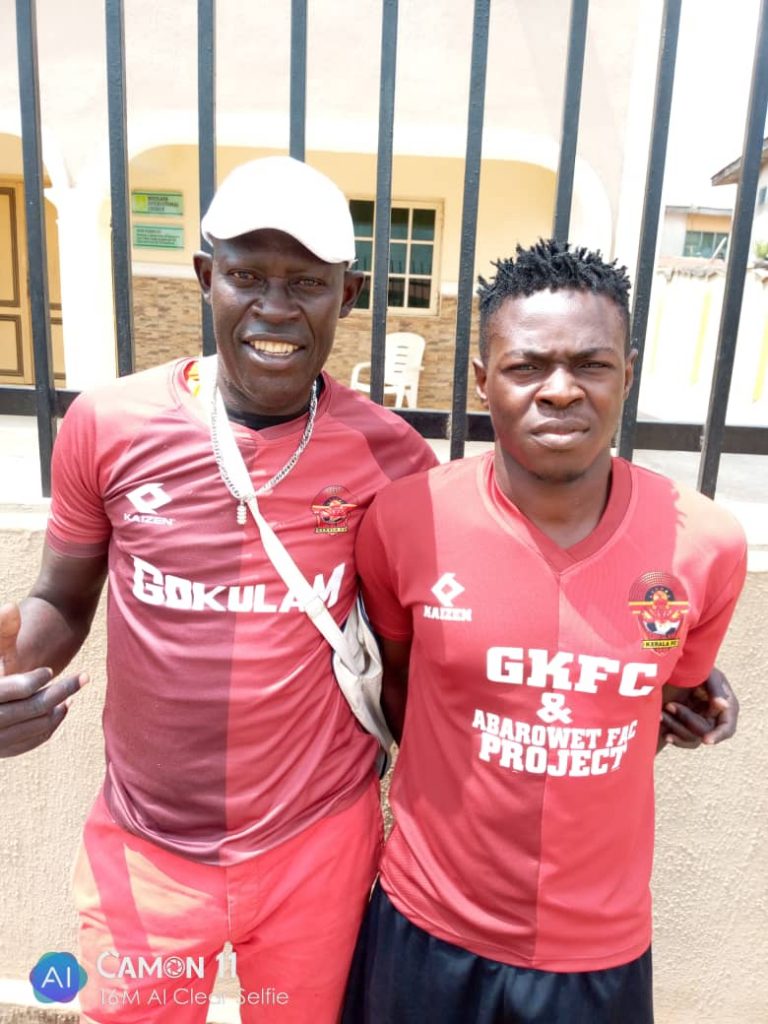 "The terms also include kit sponsorship as they are also to assist in kitting the academy.
"If a player is transferred to Europe they shall receive 60% of the total transfer fee in sell on clause and the Stephen Abarowei Academy gets 40%."
The partnership, according to Abarowei is for five years with option of another five years which Abarowei expects would have turned over a number of players for a contract renewal.
The president of the Indian side V.C.Praveen, a long term friend of the former JCT Mills ace, signed on behalf of Gokulam in the partnership deal that was delayed due to the Covid19 Pandemic.
Praveen, a seasoned football administrator and a great lover of the game, Abarowei said, will bring his wealth of managerial expertise to bear on his academy that also saw him steer his I-League new entrants to win the oldest football competition in the world, the Durand Cup.
Praveen said he is delighted to partner with the academy and expressed his club's drive to making the partnership a beneficial one.
"I'm delighted to sign up with my good friend Stephen Abarowei and I hope it will be a very fruitful one," he told SCORENigeria
"Nigeria is full of talented players and associating with them will be a good one for all of us."
Abarowei hopes to produce a lot more Dickson Abiamas using the Gokulam Kerala route to Europe.
Abarowei is not new to producing top talents and unleashing them to the world just like he nurtured former Super striker Emmanuel Emenike in 2006 as the former West Ham star shot to the Europe's best via South Africa.
Abarowei informed that the partnership has already got off to a sweet start as two of his wards have had contacts with the giant killing I-League side, which also recently signed former Abia Warriors and NPFL hotshot, Chisom Chikatara.
"My players – Lucky Emmanuel Akanji, Daniel Batholomew Joseph and now Emmanuel Jeremiah are committed to the club," he disclosed.
"Daniel Bartholomew is waiting for his visa to travel, while Lucky Akanji is back in the country due to COVID-19 concerns.
"I hope the partnership will stand the test of time and I'm looking forward to producing world stars in this partnership."
Abarowei's records in India opened this door for him as his exploits at JCT Mills FC, Mohun Bagan, Churchill Brothers are still reference points for foreign stars.
He also had stints in Malaysia for NS Chempaka and in Belgium for Dessel Sport before he hung his boots.