IKENWA NNABUOGOR predicts a bright year ahead for Nigerian players to smash transfer records…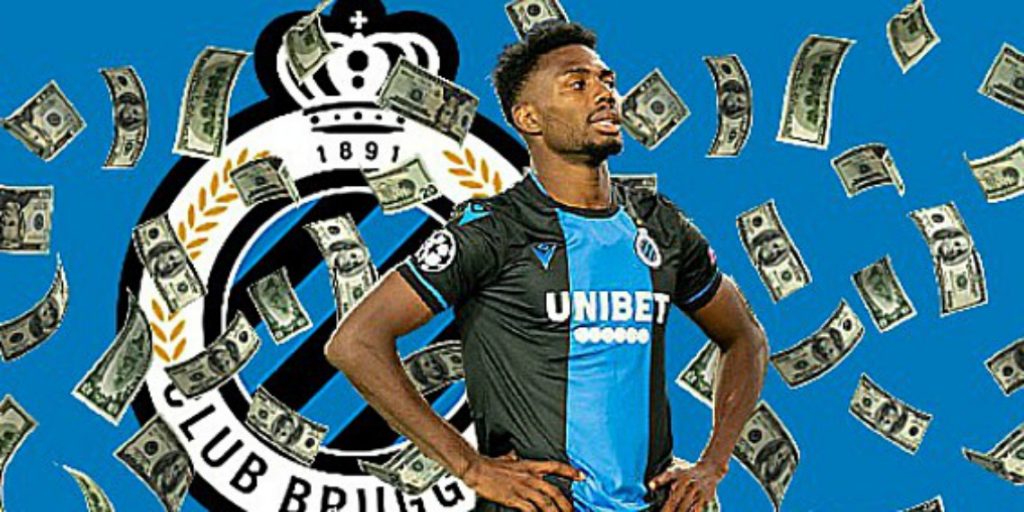 SC Napoli top target Victor Osimhen will be expected to complete his mouth-watering move to the top Italian club in the coming days but the impact of this great move on Nigerian players will be far reaching.
Recall that few years ago, no European club dangled their mega millions near any Nigerian players thus condemning them to the back seat of international transfer market involving African players while players from Ghana, Cote d'Ivoire, Senegal, Cameroon and even Mali joined the billionaires' club.
Napoli's romance with Osimhen looks pretty good to change the order as things will expectedly begin to look up on the international transfer market for Nigerian players.
The transfer news around the world recently have worthy and heart-warming mention of Nigerian players and before long a lot more will attract top spenders to work out some more multi-million dollar moves.
Predictably, in the next few years, Nigerian players could probably be competing favourably with their European and South American counterparts.
English champions Manchester City have recently tabled a bid for young Sweden-based striker Jordan Attah Kadiri, who only two seasons ago left the shores of Nigeria to begin his adventure at Ostersund FK, to further underline the gradual resurgence of Nigerian players in the European transfer market scene.
Club Brugge, Israel's Maccabi Tell Aviv and a few other clubs have also made moves for the young enterprising striker.
Though, his Swedish club have reportedly rejected the bid from City, who proposed a loan move to Belgium after acquiring the player, the positives from this surprise interest will propel this striker and other up and coming Nigerian players to raise the bars for themselves.
There are few other Kadiris coming up and few years down the line, Nigerian players could be attracting the biggest transfer fees coming out of Africa.
One piece of cheering news about this latest phenomenon is the fact that these Nigerian in the spotlight are young, under 23 years of age, competitive and proving they can get the top spenders to break the bank for them.
The audacious Napoli move for Osimhen, who also got the Super Eagles' coach Gernot Rohr thumbing up the move, could well take this to the next level. Time will tell!
Sure, the time will not take long to arrive; Samuel Chukwueze, at Villarreal, currently valued at €27 million due to Coronavirus Pandemic concerns, previously hit €67 million value, will only but mark his time at the Spanish side.
Emmanuel Dennis's future at Club Brugge will soon be settled with the Belgian champions hoping they could get as much as 25 million Euros for him, just as Dutch club Heerenveen SC are waiting to cash in big time on dribbling star Chidera Ejuke.
Heerenveen have already placed a price tag of 10 million Euros on the former Golden Eaglets star.
Terem Moffi made an instant impact in Belgium after KV Kortrijk paid $150,000 for him in January. Several top clubs are now hot in the heels of the 21-year-old striker and could well table "a crazy" offer his Belgian club demand before they will release him from his contract of three and a half years.
In Sweden, Alhassan Yusuf has continued to churn five-star performances and it is now just a matter of time before he also gets the cash register jangling.
Rennes recently signed a Franco-Nigerian Lesley Ugochukwu on a five-year contract as he kick starts his senior professional contract at just 16.
He becomes the second ever player in the history of Rennes to be offered a pro contract at 16.
Dubbed "The New Patrick Vieira" Ugochukwu, who is eligible for France and Nigeria having joined the French club ranks at nine years of age, could be the next big thing in world football.
In the next few years, this little known starlet could be attracting mega million transfer fees and could well be the next most expensive African player.
The next few years will reveal more and the billionaires' club will be welcoming a lot more Nigerian players.