IKENWA NNABUOGOR casts a hard look at some of the causes that have led to the woes of many successful Nigerian players…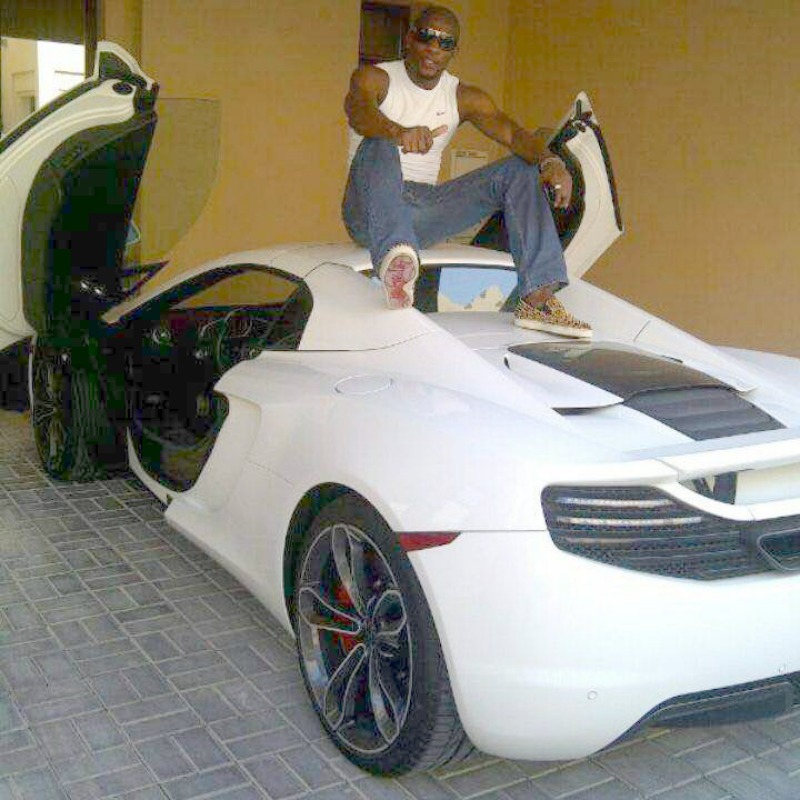 The road to success of Nigerian players is tough, bumpy and full of uncertainties and yet the troubles associated with the success when achieved, most times, are not worth it.
Getting to the top of their careers comes with a lot of sweat and sustaining it and keeping up the momentum have left some players hanging in the balance and getting consumed eventually.
One of the biggest troubles of successful Nigerian players is the immediate FAMILY!
Most of the players came from poor backgrounds where football was seen as a veritable means of escaping from poverty. When luck smiles on the player and he makes it, his family is at his mercy and can make or mar him.
Most times, the families of these successful players do not want to work and make money for themselves, but prefer to live off their successful brothers.
Players have spent good fortunes on their families who in turn would always come back for more. The more they demand from their brothers, the more the players get more sucked in financially.
Many a player's family forget that players' time is short as well as age catching up with them as he lasts on the job.
The older the player, the less relevant he gets and the less bulging his bank balances get. The fat salaries in hard currencies begin to diminish with age and zeros in with his calling time on his career.
The troubles begin to set especially when his family has refused to be independent.
Bad news should the player fail or get carried away to invest while he was hot, the family could get back to where they were before fortune smiled on their own.
There are many cases among Nigerian players whose families were their troubles and ended up becoming poor.
One prominent example is one involving a one-time France-based player who "made" money for his family – his brothers were well paid, lived lavishly and even having enough to buy cars for women.
His brothers' poor managerial skills coupled with the fact that they were not educated crashed his confectionery business interests as well as some other businesses he had invested in.
The cash isn't flowing as it was and his family has to adjust to handle the current economic weather.
Hangers-on are a major trouble to Nigerian players. Many of them have as many as 20 people hanging on for assistance. These folks are some of their mates who didn't make it along the line and some whose former mates brought along.
Some of these guys have given up hope and cling on to these players as leaches for food and some change. These men hang on till these players become poor and off they go in search of another victim.
What about pastors, Muslim clerics and spiritualists?
These self-acclaimed "men" of God are in good business with their clients as long as they remain relevant in the European clubs and the Super Eagles.
These men maintain good bank accounts while their clients' careers last. The players who believe in those "men" of God would stop at nothing, paying huge monies to them to maintain their places in their clubs and Super Eagles. Once the players become irrelevant, they move on to another player with loaded pockets.
Some players who once ruled Italy and Turkey splashed some good cash on some "men of God", who made good business off them.
These "men of God" smiled with good fortunes while these players lasted and as soon as they hung their boots, they dusted their Bibles for another client.
Added to their avalanche of troubles are the players themselves!
Attitude is key and this most times determines how far players go in their careers. Managing their fame has always come with so much troubles which has left them ending their careers earlier than expected because of bad fame management. Respect and regards to their seniors and constituted authorities are thrown overboard and the consequences have not been palatable.
One gory tale of once supremely promising player clearly defines what poor attitude prevented unknown Daniel Okih Odufu from cracking it at the highest level in European football.
This talented youngster was scouted by agent Richard Ofoegbu working with UK-based agent Michael Coker, but the budding star cut short his promising career himself before it had even started.
Ofoegbu had put a word to his partner that he had new George Weah in his hands and immediately FC Sion were contacted and the interest in the boy was as quick as lightening.
Odufu was immediately shipped to the junior side of FC Sion who had Eagles' players – Yusuf Mohammed and Obinna Nwaneri – in their ranks then.
Odufu, then 17, was bullish, skilful, massively talented and soon was too big for the Sion junior team and he was quickly signed.
He harassed, bullied, dribbled and tormented his junior team mates to no end and what was now left was for him to clock 18 before he could feature for the senior team.
That was the beginning of his journey to career blackout which is still haunting him till date.
Sion had taken up financial responsibility of this special player and with money in his bank account, Odufu became a problem to Ofoegbu and his agency, including Immigration officer John Sanni, who had introduced him to Ofoegbu.
He threw caution, respect and decorum overboard and openly insulted Ofoegbu and his crew claiming he had arrived and did not need them any longer because Sion had started paying him and his father some stipends.
The worst was to visit the youngster who was only waiting for him to hit 18 to be handed the striker's shirt for Nwaneri's Sion.
Odufu just suddenly had stroke in one of his trainings ahead of his senior team signing and was airlifted to Nigeria after he was stabilised in a hospital in Sion.
That was the end of his career!
Nigerian players' troubles will never be complete without mentioning their love for ostentatious lifestyles spending millions on fast cars, fast women, exquisite clubbing and on clothing.
Women fall on their feet and have ended up losing millions in the process with the women moving on to another "victim"
The expensive cars are traded for less as they try to survive to adjust to life after football, which has left many miserable and needing help and rehabilitation.
Former Eagles' defender Taribo West, who wore flamboyant hair styles made good cash in Italy playing for Inter Milan but the cash grew wings even before he his career ended.
West himself confessed to a national newspaper that he got into serious juju until he gave his life to God to venture into the church ministry.
West told stories of how good cash was spent consulting voodooists and juju men even across the west coast during his playing dates.
West has seriously fallen back into full time church ministry to continue his life after football.
The many troubles of Nigerian players should be big lessons for upcoming ones who have a choice of staying out of trouble or letting the troubles also consume them.