A few days ago I made a post on Amb. Fanny Amun's platform and he commented (as he always does on most posts) by commending my activeness on the platform.
Something else from his comments attracted my attention, Fanny Amun regretted that most of my brothers i.e ex-team mates refused to get educated despite his efforts when he held sway as our coach ( the Japan 93 Golden Eaglets).
But I was quick to admonish him, I told him not to beat himself for that because it was not his fault, he did his best.
Yes Amb. Fanny Amun did his best by enrolling all of us at the u17 camp in (Rojenny) Onitsha into secondary school, unfortunately the project was never sustained.
I reminded Amun that it was not his duty in the first place, but that of the institution/establishment/system/ federation to initiate and sustain such as a policy .
I reminded coach Amun that when my brother Celestine (Babayaro) was signed by Anderlecht in Belgium as a youngster, the first thing they did was to send him to school.
Despite being signed on and playing for Anderlecht, Celestine as a youngster was only allowed to ride a bicycle to training. That is what an institution does, take care of its own.
In a sane clime, the establishment is meant to take care of its own, but in my beloved country, the establishment saps its own and then leaves it to rot. Unfortunate you might wanna say.
During this same period I saw the social media was agog about some comments made by Oga Paul Bassey on the NFF. Although I never read his comments (still haven't), but I could deduce from the barrages of comments, (most of them against Paul Bassey ) that he had touched some nerve and in characteristic style some agents must do their paid or unpaid best to rubbish him.
I have not bothered even to this day to read the said article because the headline (in this case) told me all I needed and it wasn't what some of us didn't already know.
In an attempt to defend the NFF, a writer proudly insinuated that the NFF problem is the same as the Nigerian problem. That is the same decay that is our polity and government resides in the NFF, after all it is a parastatal of the same government.
In another failed attempt the writer posited that the NFF was merely observing global best practice by waiting on the Federal Government's go ahead before our football league could resume.
These depositions couldn't be further from the truth as far as the average Joe is concerned, but in reality they are deviously masked truth meant only for what the writer intended, deception.
The Truth: Governments all over the world have their peculiar problems and Nigeria is no different, but while the Governments of other nations have found a solution to their many problems (in football) , the reverse is the case with Nigeria. In Nigeria, Football is part of the problem.
How and why? You'd want to ask? Calmate, I gatchu!
While the economy of most governments around the world depend on football , Nigeria's football depend on the nation's government and economy, isn't that a travesty.
In most climes football is the number one tool (the only tool in some) for youth development ( with the multiplying effect of curbing youth restiveness and allied worries), Highest contributor, GDP per capita, Highest employer of Labour etc etc you name it, football is the answer for most Nations. Can the same be said of our football?
The novel Covid-19 Pandemic in its wake did (still doing) a lot of things and one of those things is exposure of some ills and lapses in governments of many nations.
And in Nigeria just as its common knowledge that the Pandemic exposed our epileptic health care system, so also (perhaps not so common knowledge) did it further expose the frailty that is our football and the failure of its administration.
Throughout this Pandemic, I have keenly observed and studied the impact of football around the world.
I saw governments of most developed nations like Germany, Spain, UK, Italy etc doing everything possible (specifically) , in some instance even pleading for football to start.
Their reasons are not far-fetched, Football (probably) was these nations only hope of jump starting their economies post Covid-19.
I remember vividly the UK version of the IRS initial position during the players wages cut debate, they were worried it was going to significantly affect that country's IGR via taxes.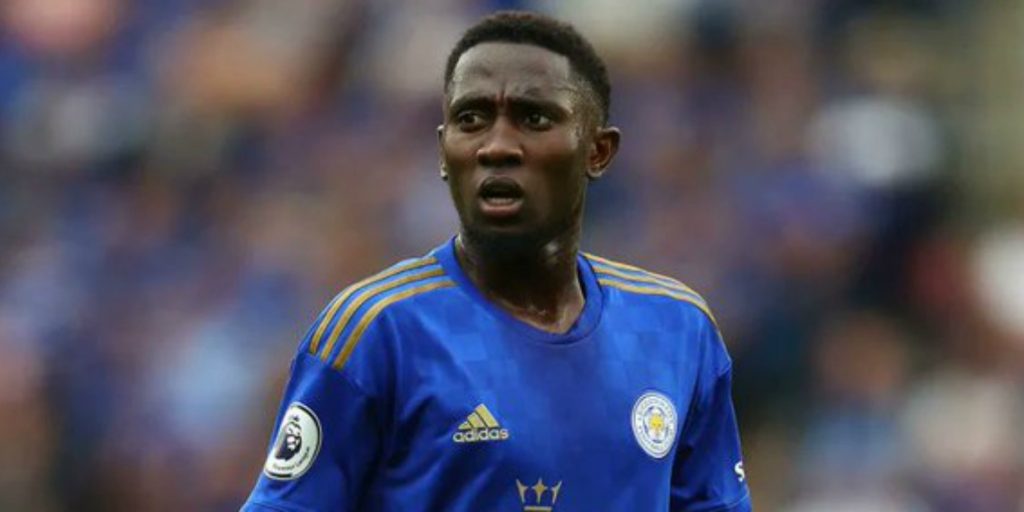 Have you wondered why despite being on partial lockdown ( total in some) these nations' football have all resumed.
In fact I read somewhere recently that the UK Government had given the all clear for the Premier League players to make contact during games, so important is football to that nation's economy that at some point that country's parliament invited the football honchos and charged them to urgently do everything to restart football in that country.
The same cannot be said to happen in my beloved country because let's be honest, what will our football bring to the table?
Can its present composition help to jump start our economy?
What can we boast of other than the sentiment of 'Nigerians Love football'?
How long and far can this sentiment sustain?
They say you know how good a farmer is from his harvest, a company from its products etc etc
As soon as lockdown was announced in developed football nations, we were greeted with clubs making huge donations to support the government and people, players and coaches were not left out donating tons of millions and funding the building of Isolation centres.
I just saw on the news that Rashford was presented with a special award by his Sheriff for raising over 20 million pounds to support poor and vulnerable people.
The situation in Nigeria was reversed. Everybody and anybody associated with the beautiful game in my country needed palliative.
I don't care who you are, from the administrators to the arbitrators, agents, gatekeepers watchdogs and the actors themselves (players), as long as you're involved with the game and belong to the Nigeria football fraternity ( and reside in Nigeria), everybody needed palliative, including yours truly.
I can assure you that "palliative" and "thank you" are the most commonly used words within the community.
The few laudable individuals and organizations within the community that were able to benevolently give out albeit little palliatives mostly did so from that which they had received elsewhere.
The gra gra you see today from the NFF stems from the $500, 000 palliative given to it by FIFA, even CAF to clubs taking part in its competitions, Rangers etc.
NFF? Oh yes I heard they recently gave N50, 000 each to states FA chairmen , I don't know how much and what but they shared some palliatives to Lagos and Kano and some sports journalists in their good books, all these happening after they received palliatives themselves, laughable I say.
Are you still wondering why the shame called Nigeria football? Or the Sham called its federation?
Have you ever wondered why after over 20 something years the names Kanu, Okocha, Amokachi, Ikpeba etc even the great 'Dodo Mayana' Peter Rufai still has more fire power and relevance in Nigeria more than even our best of today? Isn't that an indictment on our football?
Ask any apologists of the football leadership and they'll start enumerating how many players from our leagues that have traveled out as part of their major achievements and I'm laughing even more, if that is not an indictment of the highest order on the failure of the football leadership to develop our league, then I never kicked a ball.
Today our youths are one of the most trafficked in the world in the name of football and greener pastures and there can only be one reason for that – a failed system/establishment.
Nigerian league is 30 years old, yet it's pride is in how many players who have traveled in search of greener pastures. Wao! What an achievement!!
In South Africa wey jus start yesterday if you approach a league player with $3000 salary, e fit slap you but in my Naija, the country with the best footballing talents in the world, with $2000 salary you'll have one of the best products of our league, ain't that grand?
In retrospect, so many years ago, in the 80s, it took a disciplinary action of suspension by the football leadership at the time on some league players before one of them (the suspended players) Stephen Okechukwu Keshi (God bless his soul) left the shores of this country, note: to further his career and not for greener pastures.
The top Nigerian players at that time were comfortable and had pride in the league and system.
So many years later, so, so much more money yanfu yanfu available and what do you get?
Corruption! Corruption!! Corruption!!!
Infrastructure? Grassroots Development? IGR? Accountability? ALL CAPITAL ZERO.
Has it occurred to Nigerians that it's so-called pride the NFF is probably the only Football Federation in the world to conduct its AGM without an AUDITED ACCOUNTS?
By the grace of Almighty God we shall overcome this Covid-19 Pandemic and as the world gears up for life after this, Nigeria cannot be an exception.
So , I'm worried, the world economy is on a downward trend, recession is imminent, more than 120 million Nigerians living below poverty level, youth unemployment at its highest , the government of the Federal Republic of Nigeria is still expected to fund the Nigeria Football Federation amidst all these?
In a nutshell, while football is the ANSWER and SOLUTION to other countries, in Nigeria Football is part of the problem.
Ehe! I just remembered, the same writer (against Paul Bassey) I believe advised somewhere that as a community we should keep mute about the inadequacy of the football federation in order to attract sponsorship (not in those exact words), to which I ask – In whose interest?
Between deception for sponsorship and funds that end in the pockets of a few while the nation's youths suffer, hmm, reminds me of the devil and the deep blue sea, I choose neither.
My Name is Emmanuel Hyacinth Babayaro and like so many True Nigerians, I take my Pledge to be Faithful, Loyal and Honest to my country very seriously.
Live Free My Brothers.
BY EMMANUEL BABAYARO