Recently appointed coach Jose Peseiro remains upbeat of leading the Super Eagles will be AFCON champions again, but his team still have a long way to attain such heights says IKENWA NNABUOGOR…
Jose Peseiro and his men will not meet a kind Portugal in a first-ever meeting between the two countries in November as Super Eagles after the short trip to Algeria.
Lisbon is where the real big test will be and the big tie could finally expose the colour of Eagles' seemingly numerous troubles under the 60-year old Portuguese, who emerged as Austin Eguavoen's successor under a storm that swept away more credible applicants like Philip Cocu and ex-FC Barcelona boss Ernesto Valverde.
Eagles were given the rare luxury of another look-in Oran for the cheers or the sticks after only managing to escape Algeria's CHAN team's beating in a 2-2 draw, but further condemned themselves for further criticisms, falling to a 2-1 defeat to well-motivated Riyad Mahrez-led Fennecs side.
Algeria handed Peseiro a hard lesson of what African football looks like as Eagles were nowhere near super in the double exchanges that were also marred by massive player withdrawals due to injuries.
Replacements were immediate for continuity, but the outcome of the game was not what Peseiro bargained for as the Eagles battled to regain their shaky top standings in African football.
Peseiro inherited a team that failed even themselves by not qualifying for the 2022 Qatar World Cup and expectations were high to bring back the winning mentality for which Eagles were once dreaded for in African football, but it appears that will take some time to happen.
Football stakeholders were far from impressed not particularly because they failed to reach their seventh World Cup appearance, but for the fact the Super sobriquet was brutally threatened due to below-par performances as even supposed less illustrious countries were not scared to stand up against them.
Peseiro has yet to do something extraordinary from the cold meals Eguavoen and Gernot Rohr fed the shell-shocked country with Sierra Leone almost running away with a precious point in Peseiro's first competitive game in the matchday 1 of the 2023 African Cup of Nations qualifier in Abuja in June.
Yours truly had warned about hiring Peseiro and feared he was not competent enough to be saddled with massive responsibility to steer Eagles' unsteady ship to safety.
In truth, from the events thus far, the Eagles' job appears too big and overwhelming for a manager of Peseiro's calibre who has yet to show he's got the right compass to navigate the troubled Eagles' ship in the games he's been in charge thus far.
The Portugal game in November 17 will be his biggest test in the job as his compatriots will definitely further expose the team unless Peseiro conjures up a quick magical turn around to upset the Wrld Cup finalists and get the Eagles firing again.
Hopefully, his key men – Victor Osimhen, Joe Aribo and Wilfred Ndidi – will all be fit for the Portugal tie, but it remains to be seen if he will step up even with his full team.
Eagles have been roundly criticized and mocked as "Chickens" and not "Super" with the embattled Portuguese in the centre of the storm of making a huge change in the dwindling fortunes of a team once rated the fourth best team in the world by FIFA.
The new coach will be hoping Osimhen and company will bring a fresh start for things to get better for him to start a new life because his last games should be best consigned to the archives.
Interestingly, he has remained upbeat and confident of his team as the team to beat, still on paper, and perhaps, could well conjure up a winning formula for his embattled team going forward, who knows?
In as much as Peseiro's Eagles have been anything but super judging by his unimpressive scorecard in the games thus far, only Peseiro is seeing what's giving him so much confidence in his team and the coming months will prove him right or wrong.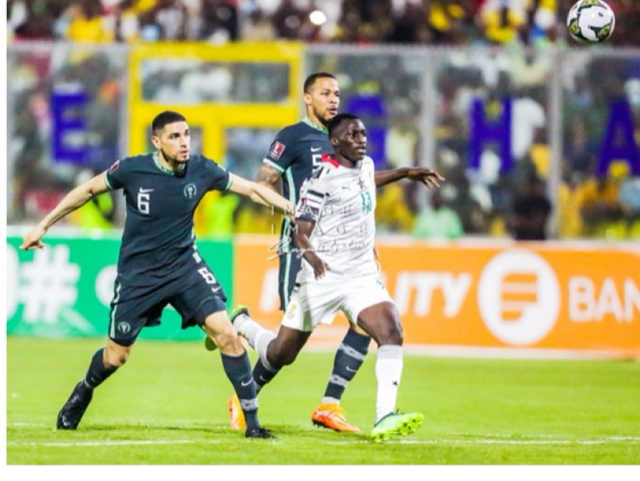 Eagles boast some of the best players in Europe's major leagues for Peseiro to gladly choose from, but could his problem be the time to mould them into world beaters?
Will the apex football body Nigeria Football Federation have the luxury of time to hand to their employee to mould his men into a killer team?
Apart from time, does Peseiro possess the right prerequisites to attempt a Clemens Westerhof encore?
Would support of all the stakeholders make his job easier?
His antecedents may not be awesome, but he's got the golden chance to boost his curriculum vitae and move to the next level, but then he's got a job to do here first.
Whichever way he chooses to take charge, he has to take full responsibility for his team