Youngster Paul Omo Mukairu is living his dream at Turkish Super Lig club Antalyaspor after featuring in 25 matches and scoring four goals and counting in his first season overseas.
In this interview, he speaks on his promising career and how he has learnt from senior players like former Germany and Arsenal star Lukas Podolski.
The full interview:
QUESTION: How did you find your way to a top team like Antalayspor?
PAUL OMO MUKAIRU: I was scouted by my agent Serder Ertemcoz, who brought me to Turkey from Nigeria.
QUESTION: Are you surprised with how well you have fared in Turkey since you came?
Firstly, I will thank God for bringing me to a team like this, they have shown me great support all the time.
I trained very hard before joining the first team and when I arrived here, I got support from the team as a whole.
My club president Ali Safak, the team manager Servet and the board members, my former coach, coach Bülent, and his coaching staff. He supported me, believed in me and gave me the opportunity.
I will not forget the coach that came after, coach Thomas, who also believed in me and now my coach, coach Tamer and his coaching crew. They have supported me with advice and encouragement.
So also the fans, they have played a very important part in my performance so far.
QUESTION: You now have to battle for a first-team place with a top star like Lukas Podolski.
Well, I would not say I am competing with him, rather I would say I'm learning from a living legend after what he has achieved so far in football.
I can only say it's a privilege to play alongside him and learn from him. He's really nice to me and I love him. He always carries me along with advice and encouragement.
I am happy he's here with us because he is a beautiful soul.
QUESTION: What is your personal target, like your dream league and club?
Right now I'm just focused on my club Antalyaspor and trying to improve myself. Yes every player likes to grow, but I have a lot to learn and my goal is to achieve great things with my club. Every other thing will happen at its own time.
QUESTION: Who's your role model? I would compare you with former Arsenal star Thierry Henry.
Yes, I love Henry and I like his style. That was why I chose jersey number 12. I also look up to Odion Ighalo, who plays for Manchester United, Sadio Mane at Liverpool. I also follow Anthony Nwakaeme of Trabzonspor and Henry Onyekuru. I like their style of football as well.
QUESTION: Serdat Karabuk (technical director Antalyaspor U19s) says he will love you to play for Turkey national team. Will you want to play for Turkey?
Well as you know Turkey is now my second home. I love the country and the people are really nice. Since I arrived here it's been a great and lovely experience so far.
Turkey have a great team who feature in major international competitions and any good player would love to play for this team. But right now I'm not thinking about that because i still have a long way to go. I have a lot to learn but if the offer came, then it will be very important to discuss with my family and the people behind my career.
QUESTION: Has there been any contact from the Nigeria national teams?
Yes before I came to Turkey I would have trained with the U20 team and there was even a possibility to play with Olympic team had they qualified for the Tokyo Olympics.
QUESTIONS: You assisted the Antalyaspor U19 team last year. Do you plan to continue this support?
Yes I hope to continue to help out not only here in Turkey, but also my friends In Nigeria as well.
QUESTIONS: How do you see the fans of Antalyaspor?
l love the great and amazing fans of Antalyaspor. They never gave up on us even when it wasn't going well for the team. They played a very important role to get us to the position we're in right now. They are among the reasons we've reached this level. I love the fans.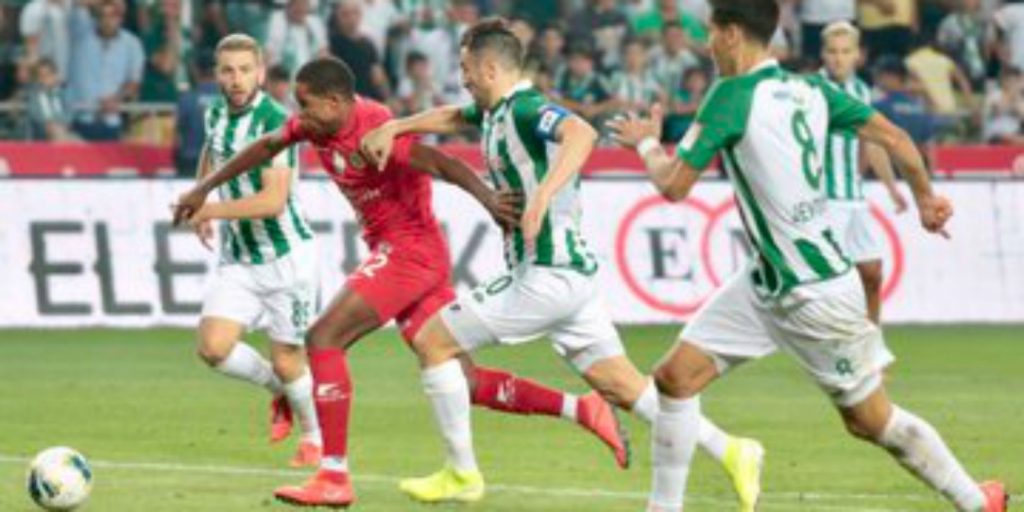 QUESTIONS: Who do you think is the best player in the Turkish Super Lig?
They're a lot of good players in the league right now, but for me I will go with Podolski because you can see what we have achieved since he came, he has helped us a lot.
Thank you very much for your time.
It is my pleasure.