Come-backing Super Eagles winger Henry Onyekuru could well be the man to end Benin eight-year invincibility at home reckons IKENWA NNABUOGOR…
Henry Onyekuru's Eagles comeback could be well be written in gold as the Galatasaray forward could be the killer punch coach Gernot Rohr will unleash on the Republic of Benin in tomorrow's 2021 Africa Cup of Nations qualifier in Porto-Novo.
The former Anderlecht star has hit a purple patch with goals on his third loan romance with the Turkish giants Galatasaray to first earn a standby selection in Gernot Rohr's team, before an eventual default selection following withdrawals caused by Covid-19 travel restrictions imposed on foreign-based players.
The travel restrictions tied Rohr's hands a bit as France-based duo of Moses Simon and Samuel Kalu will not be available, leaving the wing positions both on the right and left for Rohr to re-gig his tactical approach leading into the tomorrow's crucial game.
Eagles are Group L leaders with eight points and will need just a point tomorrow to land in neighbouring Cameroon for their 20th AFCON appearance.
With Alex Nwobi reportedly not keen in taking up either of Moses's and Kalu's role on either of flanks, preferring a number 10 role in the centre, Rohr appears to be left with no option than to play Onyekuru in his preferred formation.
Captain Ahmed Musa has variously been touted as the non-playing captain and Rohr squarely not wrapping his head around playing the former Leicester City winger, Onyekuru appears to be the top option to fill in that role.
Quick-footed, skillful with the ball firmly glued to his feet, Onyekuru could be the joker to nail the tough-talking Benin coach Michel Dussuyer and the robust-playing Benin defence in tomorrow's all-important clash.
Back in Turkey, Onyekuru's name strikes fear in the eyes of Turkish Super Lig defenders on his third loan return with the multiple Turkish champions and from the flanks he has breached defences whooping five times in 10 league appearances.
His direct-playing style is daring for defenders to take their eyes off him and a split second loss of concentration could prove disastrous for Onyekuru's adversaries.
Bad news for Benin defence if they choose to take their eyes off him for a second as he will not tarry to punish them.
A starter role may be far fetched for the prolific wide man, but could hit the killer punch as a substitute, depending on Rohr's decisions.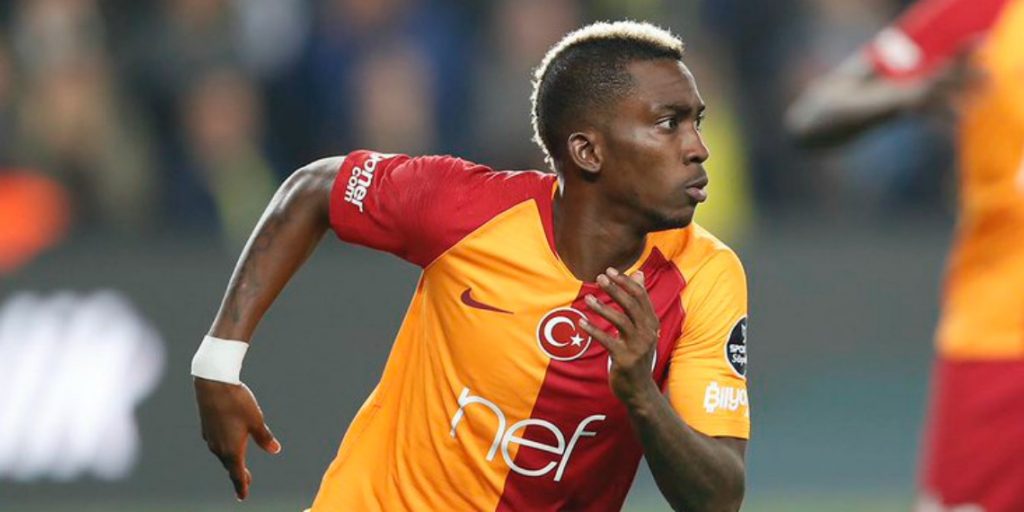 Whether Rohr starts or introduces him in the course of the game, Onyekuru could well be the key to unlock the no-nonsense Benin defence.
Rohr had plenty options at the 2019 AFCON, where the Eagles grabbed their record eighth bronze medal and the coach saw little or no need for Onyekuru, but the situation is different this time around.
Surely, eyes and legs will be on Napoli striker Victor Osimhen and Leicester City's in-form hit man Kelechi Iheanacho, leaving the demolition job for 'Onye-ball'.
He will not hesitate to punish Benin should he be presented an opportunity or two with his smoking current form.
Should Onyekuru be hounded from making hay, he could be running the Benin defence ragged and tired with his interesting bag of tricks and excellent foot work for Osimhen or Iheanacho to finish up.
Apart from making and scoring goals, Onyekuru is a pretty sight to behold and the Porto-Novo evening could witness the Onyekuru Show should Rohr throw him into the deep end.
Surely, the former Eupen star got an unfinished business with his county's national team and will be poised to make the most of this double chance to advance his Eagles career.
Onyekuru knows he cannot afford to put a foot wrong foot in these qualifiers should he get Rohr's nod because that would badly hurt his international career.