IKENWA NNABUOGOR recalls how evergreen Chinedu Obasi has continued to soldier on despite injury problems and disappointments…
But for injury setbacks, Chinedu Obasi would have long ruled African football and the Enugu-born star has refused to slow down.
Sourced from the famous youth side Riverland Academy, Enugu, where this Ohafia-born super star was born, his upward progress came to close watchers as no surprise.
Blessed with amazing skills and every other attributes meant for a super star, the former Hoffenheim striker was always destined for the top, but injuries have not been fair to him.
Lyn Oslo of Norway won the battle for his signature after impressing with the Nigeria U17s, his glorious path had long been set and Obasi got off to a flying start.
Ambitious German Bundesliga II side, Hoffenheim fought off interests from bigger clubs to sign this budding talent with a view to making fortunes on him thereafter.
Hoffenheim's progression was well tailored and not long Obasi began to catch the eye of top spenders and capped his impressive rating by helping Hoffenheim win promotion to the German top flight with 12 goals to show for his much-talked about strike partnership with Demba Ba.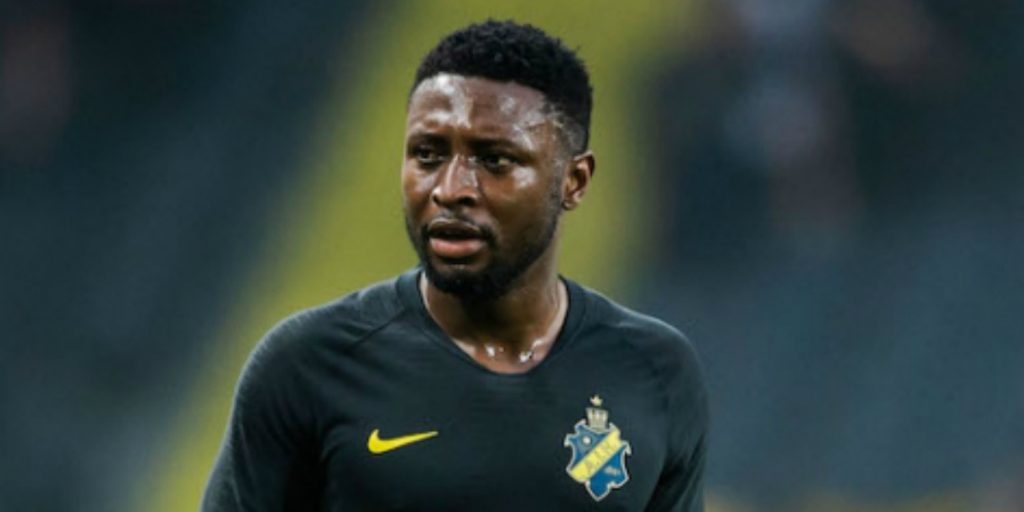 Then the monster showed up – his catalogue of injuries crept in like the thief in the night. Alas, Obasi's charted path to Africa and world best status was badly hurt!
Despite his struggles with injuries, Schalke 04 made his move permanent after grabbing him on loan from Hoffenheim, but it was not the smoking, red hot Obasi again.
Schalke 04 continued to hold on to their most prized jewel despite the injury problems that plagued his five-year stay at the Gelsinkirchen side.
It was a harrowing experience for the star striker who despite his limited appearances for his country, not only distinguished himself, but holds the enviable record of the first player to play for all the levels of his country's national teams.
He would later be joined on this national honour feat by his youth days team mate and former Super Eagles captain Mikel Obi and Haruna Lukman.
Dogged, resilient and resolute Obasi continued to fight back injuries to remain on the pitch and it appears he has won the battle lately.
One of his representatives, Henry Isaac Anyanwu, believes Obasi would have been the greatest African player ever had injuries not stood in his way.
"Injuries have not been fair to Obasi and you know what injuries can do to a player," he laments emotionally.
"He stormed German football and immediately began to grab headlines.
"Though as an Enugu boy myself, I wasn't surprised at what I saw of him.
"His all-round awareness is amazing and very rare to find such players.
"Obasi knows what to do on the pitch with or without the ball and you might begin to think if he actually needs a coach.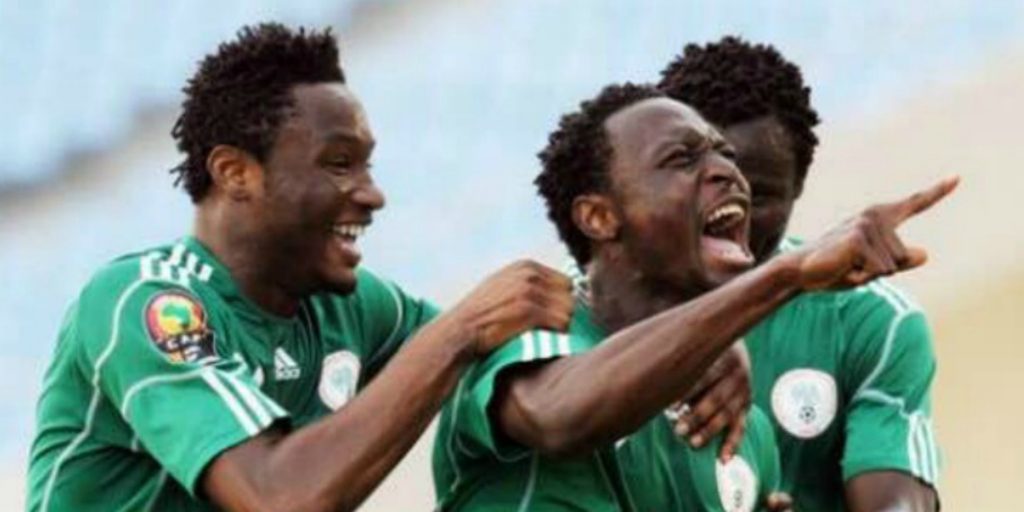 "But injuries stopped him at his prime, you can see what he still does despite all these injury challenges.
"He remains one of the best players I've worked with in recent times."
Swedish side AIK Solna welcomed him back after his Schalke 04 chequered stint and the former Golden Eaglets star got his groove back.
Obasi remains grateful to AIK for their belief in him and returned their confidence in him with his goals for the three years he spent with the team.
One of his goals was voted the Goal of the Season as he signed off in style, before signing up with Austrian Bundesliga side Rheindorf Altach last week.
At 34, Obasi is certainly not at his prime, but he should be remembered for fighting and winning his many battles against injury to still stay in the game.