IKENWA NNABUOGOR wonders why KRC Genk giant striker Paul Ebere Onuachu has been overlooked ahead of this month's friendlies against Algeria and Tunisia…
Unless Super Eagles coach Gernot Rohr has refused to forgive KRC Genk of Belgium striker Paul Onuachu, his reasons for failing to name him in the squad for the double friendlies next week in Austria, are certainly not strong enough.
Onuachu may have drawn the Franco-German's ire for firing blanks in Eagles hard-fought opening game 1-0 victory against Burundi at the AFCON in Egypt last year.
Onuachu had been preferred ahead of Manchester United striker Odion Ighalo on the strength of his impressive showings in the friendlies leading up to 2019 AFCON, but his AFCON baptism of fire would remain unforgettable for him and his country for a long time.
His case was made even worse when Ighalo came off the bench to salvage an important win for the Eagles against the stubborn Burundians as Onuachu fluffed chances.
He would see no action afterwards as Eagles returned home with their record eighth bronze medal.
The former Midtylland striker has not been considered for even a look-in since his Egypt 2019 debacle despite showing his usual character in front of goal for the Belgian former champions.
This current season he has continued from where he left off last season after leaving Midtylland and enduring having to come off the bench most of the games, but consistently finding his shooting range.
He has got better this season, starting games regularly and currently top scoring with six goals in the sharp shooter's log in the Jupiler League even in the face of last season's Dutch Eredivisie goaledor Cyriel Dessers, who could be making his Eagles debut in the double friendlies.
The big question is now – is Rohr still punishing him for his Egypt 2019 sins?
In truth, it will appear to be a disservice for Onuachu and the country, if Rohr continued to overlook him and pick strikers who have not measured up to him in terms of number of goals scored this season.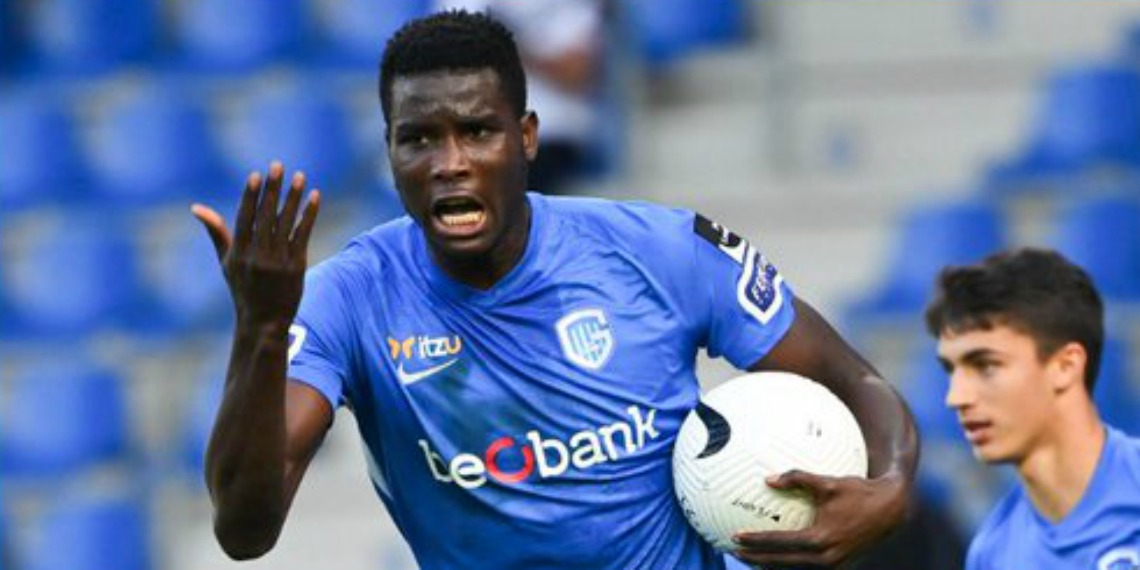 Worse still, some of the strikers chosen ahead of him for this double header are not even regulars at their clubs.
So, the question continues to beg for answers as to why the big striker remains frozen out from the Eagles set up.
As combative and energetic as Onuachu has always shown in his club colours over the years, top striker Napoli new signing Victor Osimhen will certainly be complemented with these attributes with the Eagles' eyes put firmly on goals.
Onuachu has always been the "Ram", a classic target man – Rohr has dreamt of and he gives the coach a different option in attack.
Some have even argued that Onuachu does not fit into the Super Eagles passing game.
But how wrong can one be here especially when you know that besides his great aerial prowess, the Genk striker is also good with the ball at his feet.
And after said and done, is it not a player's current form that should be considered when you are calling up players to the national team?
Rohr, invite Paul Onuachu now to make it official that you have forgiven him the sins of Egypt 2019.