IKENWA NNABUOGOR writes that Serbia-based striker Obiora Odita is showing no signs of slowing down even at the ripe old age of 37…
Not only did Obiora Odita show a lot of promise when he newly arrived Serbia as a teenager in 2003, he also followed up with sending keepers to retrieve the ball from the back of the nets but things later went awry that reduced the gloss that his early career had.
But Odita has surmounted all his career hiccups to be going guns at 37 and inspiring and mentoring younger players.
FK Javor, a modest Serbian club with a 5000-capacity stadium brought him over from Nigeria after brief stints at Enugu Rangers and Udoji United.
Odita would later become the mainstay of the club, scoring vital goals that kept them in the top flight.
Top side Partizan Belgrade upped his bar and the Enugu-born star would become one of the most sought after marksmen in Europe and bigger clubs began to maintain enquiries about him.
One of the highlights of his Partizan glorious days was the long-range shot that sailed into the net of Ukrainian side Dnipro Dnipropetrovsk in the UEFA Cup round of 32 encounter, netting both goals in an exciting 2-2 draw.
Bigger clubs were alerted, but it was at UAE top side Al-Ain that this talented front man landed for a big-money move.
Injuries blighted his flight at Al-Ain and the erstwhile master blasting striker was not going to be his super-smoking self that saw him exhibit loads of promise at Partizan.
His Al-Ain woes were also not only injuries, but strange spiritual battle ensued and Osita soldiered on to prevail, but things were no longer the same.
But he is the winner of his whole battles by still hanging on and doing business with his eighth club of his career, FC Mladost Lucani, still in the former Yugoslav enclave.
He returned to Serbia, where he holds a Serbian passport after relatively unsettled stints in Belgium, China and Kazakhstan.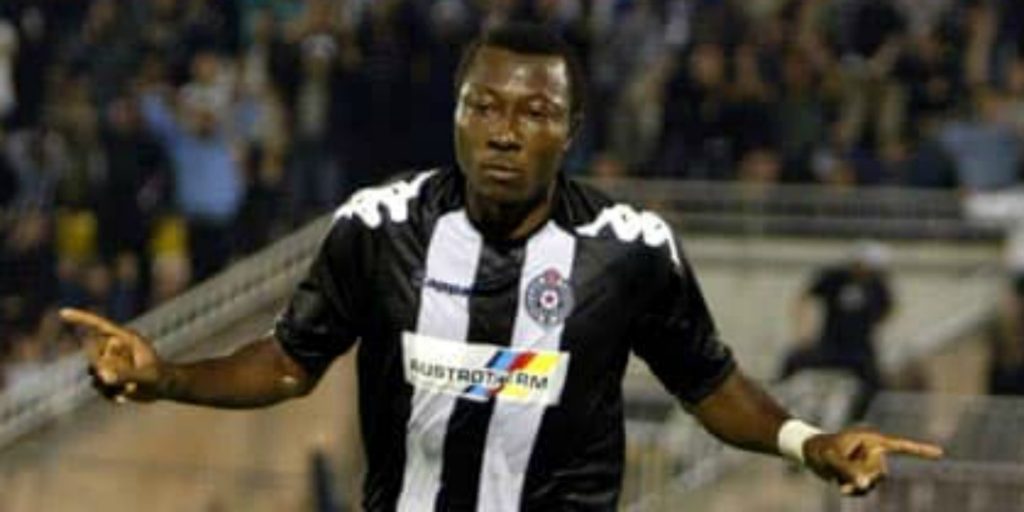 Having had to return to Javor on loan on three occasions from UAE and Partizan, Odita was always welcomed "back home" on account of his heroics at the modest club.
Since he returned abroad in 2014, Odita has settled in nicely in his adopted country and having the best of time with his Serbian wife.
Odita, whose older brothers – Chukwudi and Okey – have captained Enugu Rangers in the past, is spending his fourth season at Mladost and he's not showing signs of signing out any time soon.
He is no longer playing as a point man at Mladost because of age as he is comfortable playing deep behind the top striker or sometimes on the wings.
Currently, one of the three oldest players in the Serbian top flight, Odita wishes to go into player management when he finally hangs up his boots, but before then he is still doing his thing in front of goal.