Former Nigeria defender Ugochukwu Ukah has revealed why he chose to play for the Super Eagles ahead of Italy.
The Parma-born defender said his dad always let him know he is a Nigerian and he loved watching the Super Eagles.
He also talked about what motivated him to choose football as a career and many more as it concerns his career and the Eagles.
The interview:
SCORENIGERIA: What made you to choose football as a career?
UGO UKAH: I can say my dad contributed immensely to that decision. He always takes me to stadium to watch matches as a kid so the interest started from there before I went to Parma FC.
You played in England for QPR, can you tell me how it was?
Honestly, playing for Queens Park Rangers in England was one of my dreams come true. Almost all footballers want to play in England. Because England is the home of football and the most populous football worldwide. It was nice experience for me.
You played in England, Italy, Poland, Serbia, Greece and Malaysia. Which country did you most enjoy?
England, of course. That is the best place to play and enjoy football.
Where did you enjoy your game most?
That would be Poland. I played for a long time there and had good playing time. It was when I was in Poland that I got the chance to play for Nigeria. To be sincere, playing in Poland was the turning point of my career. It changed a lot about my game.
You were born and raised in Italy, how easy was it for you to choose Nigeria ahead of Italy?
It was my family's dream to see me wear the green and white jersey. My dad insisted I must play for Nigeria because I am a Nigerian, though it took a long time to actualize this, I am happy it happened.
How was the feeling when you got Eagles invitation?
It was a great feeling for me and I was happy one of my dreams came true. I was excited and my family was excited too.
What was the feeling like when you entered the pitch for Nigeria?
It was great. Though it was tough because there was discrimination against players not playing in England, France, Germany, Spain to get a decent chance with the Eagles.
The game was not easy because the pitch was bad and the weather was so hot.
My dad was in the stands to watch me play. It was a memorable day for us.
Who was your idol while you were growing up?
I was lucky to watch a lot of good players while growing up. My model was Lilian Thuram.
Who is best Nigerian player you watched?
That is the magician 'Jay Jay' Okocha. To me he was in the class of Ronaldinho, Zidane. It's just a pity he was not signed by big clubs in England despite what he did for Bolton.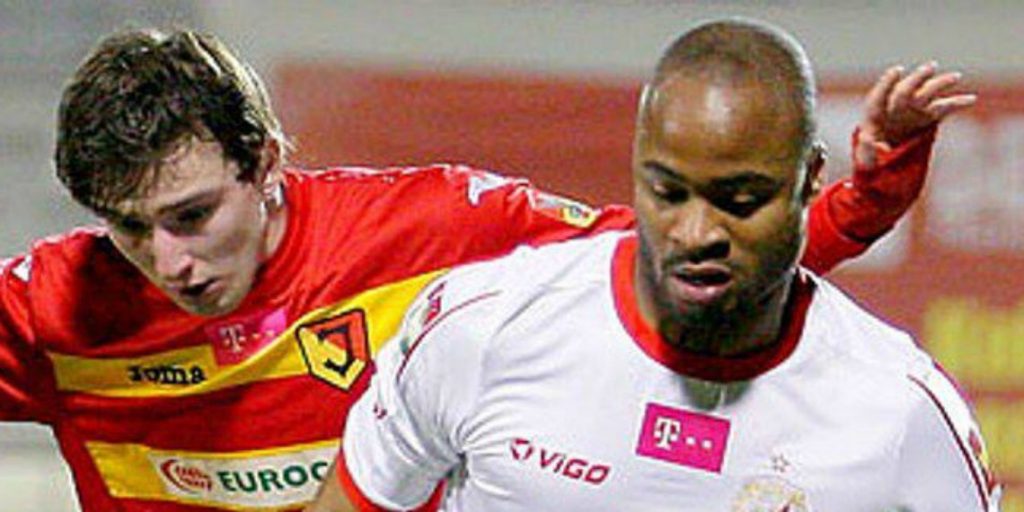 Where is your next destination?
Let me say I have quit the game actively, but I am now going into player management working with my agent in Italy. 
What can you say about the current Super Eagles?
They are doing well. There are lots of great talented players in Eagles now. I am also happy that (Odion) Ighalo is doing well at Manchester United despite the fact that he was not given chance by many, but I knew long time ago he is a great player with great talent and goal-scoring prowess.
Thanks for your time
It's my pleasure