Alexander Iwobi has become a centurion at Everton on the strength of his impressive performances and consistency at Goodison Park, but IKENWA NNABUOGOR charges him to carry these attributes to the Super Eagles as well…
It has been tough to step out of the big shadows of his uncle and former Super Eagles captain Austin 'Jay Jay' Okocha, but it appears Everton midfielder Alexander Iwobi is fast proving he could also be a king in his own right.
On his arrival at Goodison Park at a princely £28 million, which could rise to £34 million in add-ons in transfer fees from Arsenal, Iwobi was only going to take his impressive Arsenal form to his new employers but with a bigger responsibility to justify his big price tag.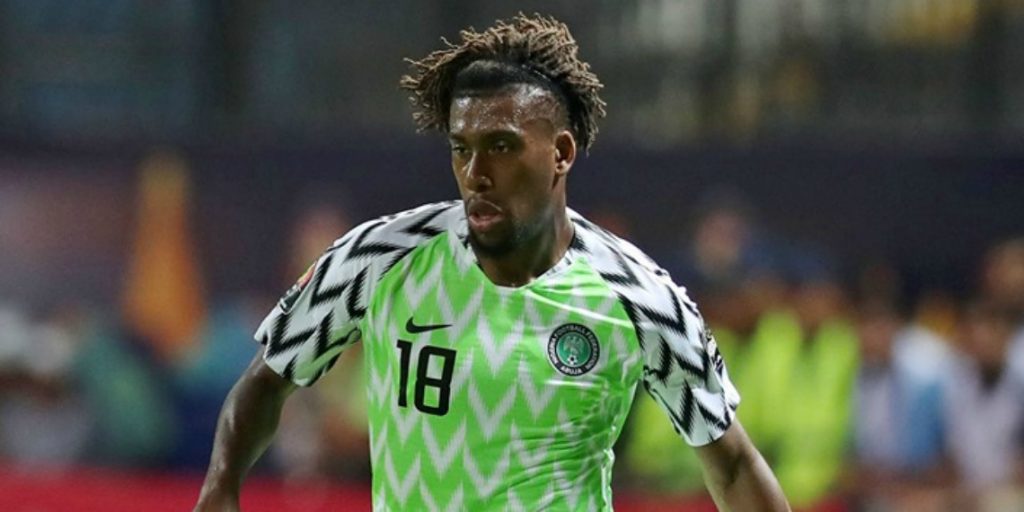 The Gunners grabbed the youngster to kick start his professional career after developing him from their academy and youth schemes, the Lagos-born star was meteoric in his rise, posting some good outings and scoring goals for the multiple English Premier League champions and the rest is now history.
Arriving at Goodison Park on August 8, 2019, Iwobi wasn't really in the immediate plans of Portuguese coach Marco Silva and so found games very hard to come by and it wasn't until August 23 that he made his debut, coming on as a 61st minute substitute for Icelandic midfielder Gylfi Sigurdson.
Carlo Ancelloti's arrival in December announced a massive change of fortunes for the Eagles midfielder and Iwobi clicked on the auxiliary gear to begin his sweet Toffees' journey that has endeared to the Everton faithful.
The result of this journey was on Saturday he played his 100th game mark the former team of Daniel Amokachi, handing himself yet another decent 90-minute outing in their hard-earned 1-1 draw with newly-promoted Nottingham Forest.
Ancelloti made Iwobi his new Toffees' prince and handed him a licence to roam the park with full bragging rights and Iwobi was beginning to play less from the wings to concentrate more in the middle of park.
Iwobi clicked immediately to the delight of Ancelloti, whose heroics at Real Madrid and AC Milan were hard to achieve at Goodison Park but he would hold his head high he had produced a finished product in Iwobi after spending just a season there.
Exit Ancelloti, enter Rafa Benitez, currently Frank Lampard, Iwobi has refused to look back with his vastly improved brand-new self as the Toffees' fans continue to shower him with praise.
New season, three games old, and 270 minutes in the bag for the proud Centurion, Iwobi got his tails up as he continues to mature into a superb team player while close Super Eagles enthusiasts are expecting him to take full charge in the Eagles midfield, where his famous uncle was a five-star general.
Admirably talented Iwobi but miles apart from his supremely gifted uncle, the 26-year prince, soon-to-be king will have to bring something extraordinary to the table to convince fans he's the man for the tough Eagles' midfield job.
Iwobi's Eagles career is been something of a good cheer, netting 10 goals from 59 games, four short of his uncle's 14 strikes, mostly from set pieces in 73 appearances for the three-time African champions, indeed, Iwobi's Eagles record thus far, is encouraging.
Iwobi was gradually settling in to take charge and was a good sight to behold pre-Covid days before his rhythm was criminally interupted afterwards and it seems he's begun to get his groove back again.
Since former captain Mikel Obi left the scene immediately after 2019 Africa Cup of Nations in Egypt, Eagles midfield has not been the same despite the presence of Iwobi, but it appears the youngster is dotting his I's and crossing his t's and his delightful current Everton form has been of help.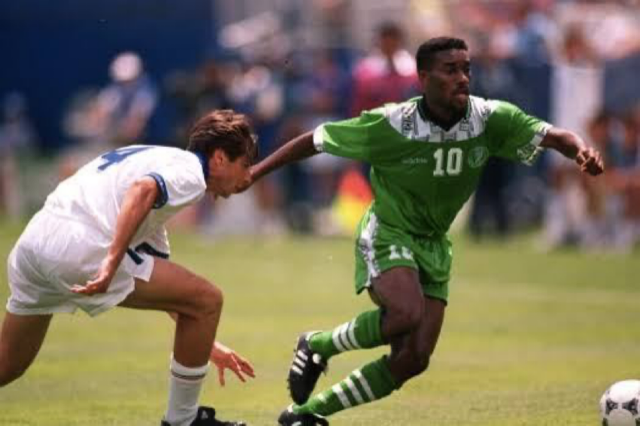 He got no choice than to help bring back assurance to Eagles midfield that has lost his grit, staying power and vision, to attract the hard earned presidential approval from fans, but it's work in progress and it appears he's ready again for the tough job.
He played in the last five games for his country, sharing midfield responsibilities with Southampton new signing Joe Ayodele-Aribo much to the delight of the ever-critical fans and even helped himself to a goal in the 2023 AFCON qualifier against Sierra Leone, which the Eagles won 2-1 in Abuja.
Surely, he got a lot more to do for his country but then he got to continue pushing hard at Goodison Park to help him live up to massive expectations in his country's colours.
At just 26, and 59 caps already in the bag, Iwobi's expected to hang on a lot longer for his country and he could be joining Joseph Yobo, Vincent Enyeama and lately, Eagles current captain, Ahmed Musa, in the Century Club for his country.
Interestingly, all the centurions have been Eagles captains at some point, and Iwobi could go on to be the fourth Eagles captain to hit the 100-game milestone for country.
A good form will guarantee this for a player who must sustain his impressive form at Everton