As Major League Soccer (MLS) season 2020 kicks off this weekend, SCORENigeria takes a closer look at players with Nigerian blood running in their veins who will take the league by storm this season.
IKE OPARA: The 31-year-old dependable defender will still feature for Minnesota United this season after an impressive display for the same team last season. He was the reason why Minnesota's defence was tight and was rewarded with the award of the MLS defender of the year 2019.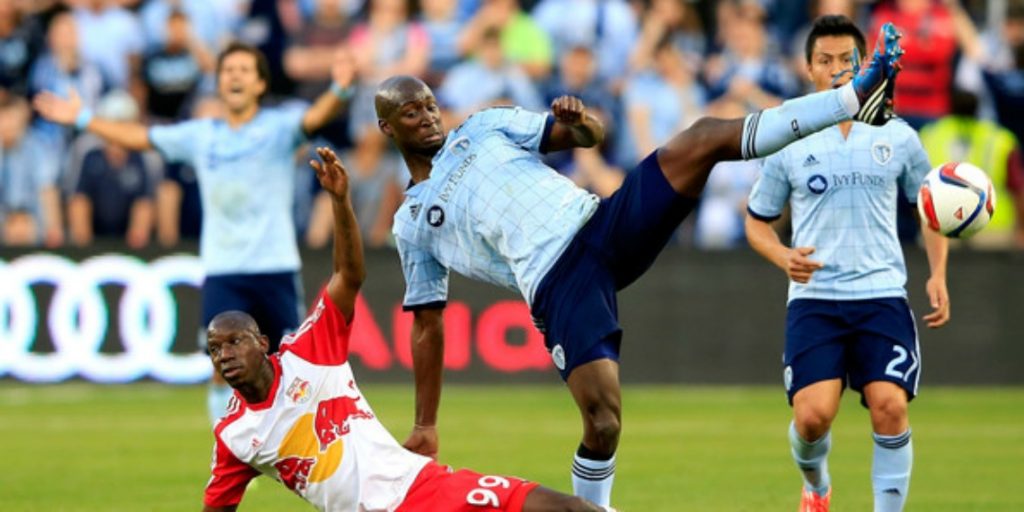 ORJI OKWONKWO: The 22-year-old Bologna loanee was one of the shining stars at the MLS side FC Toronto last season as he was the club top scorer in the league with eight goals and was voted the club's player of the year 2019. He is now to play on loan again at the club from Italia team Bologna.
GEORGE BELLO: The youngster is a talented defender for Atlanta United. The 18-year-old as a modern-day defender who joined attack when necessary.
FATAI ALASHE: The 26-year-old midfielder is an engine room for any club whenever he is fully fit. Injury affected him last season at FC Cincinnati and had limited time. He has another chance to make a great impact at the club this season.
FANENDO ADI: The 29-year-old record breaker at Portland Timbers before he joined FC Cincinnati in the USL in 2018 and played for them in the MLS season 2019. Unfortunately, he could not replicate his display at previous club at FC Cincinnati. Now he has a lifeline to prove himself once again as a potent striker with Columbus Crew FC.
PHILIP EJIMADU: The big Los Angeles FC (LAFC) goalkeeper has another chance to feature in MLS games for the club after he was signed for another year after an impressive loan spell at USL side FC Tucson, where he won the Save of the Season Award. His display won him to the heart of Nigeria U23 national team coach who wanted him ahead of CAF AFCON U23, but was not released by the club due to play-off games. The 20-year-old goalkeeper now has a chance to impress at LAFC and probably get a look-in by the Super Eagles.
JALIL ANIBABA: The former Houston Dynamo defender will be pioneer member of Nashville SC team to play in MLS. The 31-year-old defender's experience will be handy for the MLS new entrant.
SEBASTIAN IBEAGHA: The 28-year-old defender is in his third season with New York City FC and will be looking forward to hold a permanent place in the starting line-up. He has played for San Antonio and Houston Dynamos.
CHIWEIZU EGBO: The 22-year-old England born defender signed for New York red Bull ahead of 2020 MLS season from German club Darmstardt 98. The right back had played for Borussia Monchegladbach and has represented England at U16, U17 and U18 levels.
TESHO AKINDELE: The big striker was one of the shining stars of Orlando City FC last season with 10 league goals and they will be looking forward to him to deliver more goals this season. He was formerly with FC Dallas.
DARYL DIKE: The 19-year-old with debut in MLS this season after he was picked during the Super Draft of 2020 by Orlando City FC. The younger brother of former Nigeria international Bright Dike will be looking forward to have a great season.
NEDUM ONUOHA: The experience defender will be playing his third season with Real Salt Lake FC after he joined them from Queen Park Rangers (QPR) in 2018. The former Manchester City defender is using his wealth of experience well at the club and better performance will be expected of him this season.The 33-year-old defender has represented England at U20 and U21 levels.
IFUNAYANCHI ACHARA: The 22-year-old striker will debut in MLS this season after he was signed by FC Toronto. The Georgetown University captain has shown his quality during pre season games when he scored three goals.
AYO AKINOLA: The youngster will be looking forward to get more chance to play MLS games for FC Toronto. The 20-year-old striker has represented US at U15, U17 and U20 levels.