Former Nigeria international and NFF Presidential aspirant Jonathan Akpoborie has revealed why he decided not to accept offers from other countries while he was playing active football in Germany.
The one-time striker talked more about his career as well as his ambition to be the next President of the NFF in this exclusive interview.
SCORENigeria: For the benefit of the generation of footballers and fans who never watched you play, how did it all start for you?
AKPOBORIE: It is a long story. I started playing at primary school and played on the streets in Ajegunle with the other kids. The interest grew more when I was at Igbobi College Lagos, where football is a sort of religion. This helped me a lot. I was picked for the U17 national team from the school and I landed in China for the FIFA World Cup. Winning the World Cup was a big dream come true for all of us in the team.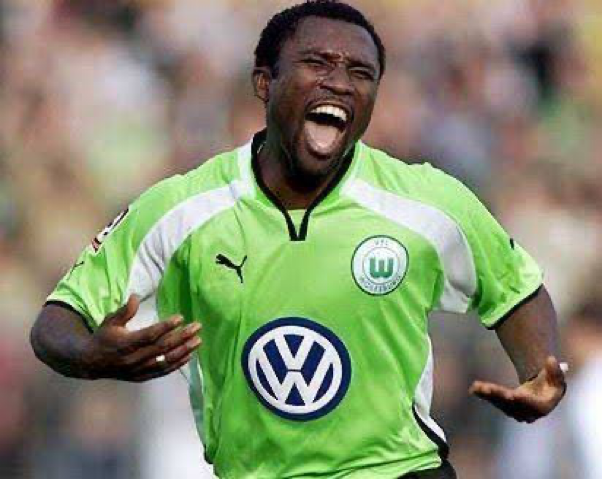 All your professional career at club level was in Germany, despite having offers from other countries, what was the reason for snubbing such to remain in Germany?
I had offers from lots of countries. It took me a while to settle down in Germany. The language barrier was a stumbling block, some people will say language doesn't play an important role football, but it does. It does in the sense that you spend most of the time with your teammates and coaches. It is very difficult when you can't communicate. You have to blend with the culture and language of your environment to be able to make it work for you. At the end it was fantastic experience for me playing in Germany and German league was one of the best in the world, so I can't leave. I thought of going through the same thing I went through to get headway in Germany, then I told myself it wasn't worth it since I am already in one of the best leagues.
What were club and national team highlights?
There was no particular big moment that I achieved. I want stood up to the politics that comes with playing for the Super Eagles. Though I was not a regular member of the team at Atlanta 1996, but being part of the team with a gold medal to show remains an unforgettable moment for me. At club level, I will say playing in the final of UEFA Cup Winners Cup in 1998 was great one for me, even though we lost to a formidable Chelsea team. It is not all of us from Africa who have the privilege of playing in a UEFA competition final. I cherish that moment.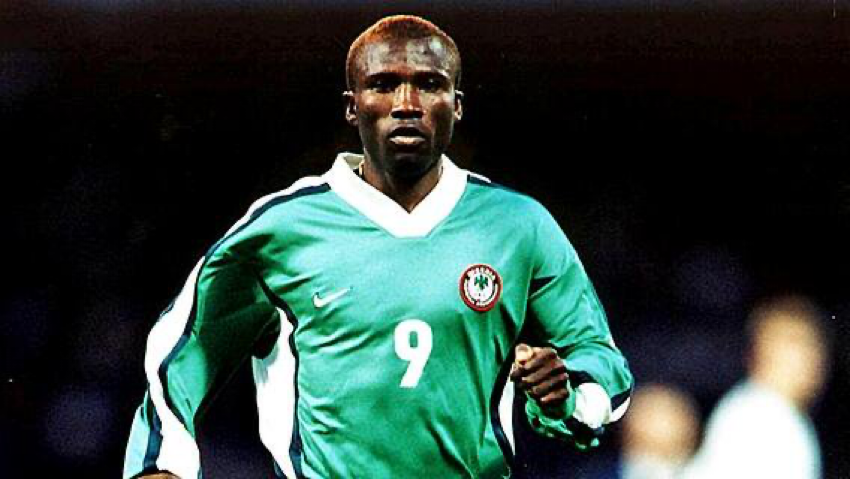 What do you think made Eagles of 1980s, to 1990s' formidable?
Nigeria used to develop players then. I remember when we were on holidays (from Europe), there were U10, U13 competitions in Ajegunle. where players' height was measured to determine who was eligible. We had the mock Nations Cup in Ajegunle and same in other communities. These competitions were developing players for league clubs and indirectly for the national teams. These competitions are not there again. NFF expect private individuals to develop players for clubs and national teams. If you look at present Eagles, there are no regulars that moved from Nigeria league clubs to Europe, they left Nigeria through academies, that tells a lot about the quality in our league.
Why do you wish to be the next President of the NFF?
I want to bring new positive life to the management of the game. Just like coaching, you don't just go into coaching, you must have the talent to coach and learn. I know I have the talent in management. I have gathered experience playing in Africa and Europe. I have learnt how football is being managed. When round pegs are put in round holes, everything will be great.
What can you say about Eagles new coach Jose Peseiro after their last game against São Tomé and Principe, which they won 10-0?
Well winning 10-0 is a big one, but coach is not judged by one or two games. We need to observe what he brings to the team technically and tactically. I don't know him so I can't say what he has done before, I would have used that to say what his abilities are. I need to see what he did right in games to say something. But winning big is a good one for the team.