Victor Osimhen has described himself as "this cool guy" and does not hesitate to pick the great Didier Drogba as his role model.
He also believes that hard work pays off handsomely.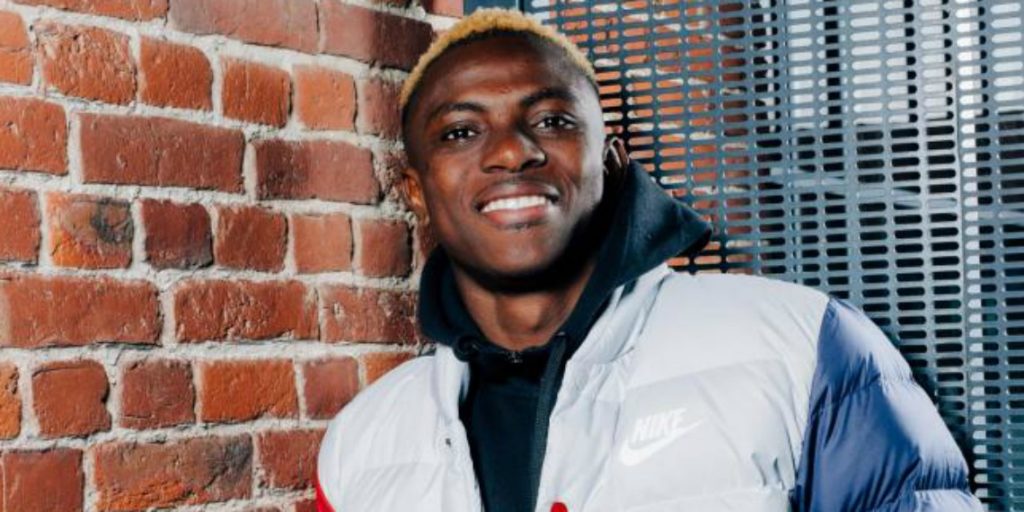 Most importantly, Osimhen revealed that the burning desire to succeed has catapulted him from the poor boy who once rummaged for torn football boots in the dumpsites in Lagos to the celebrated football star, who will now pocket five million Euros (more than 2.5 billion Naira) a year at new club SSC Napoli and who has been flying private jets across the world lately.
"I never give up," he said in a recent interview.
"I have the hunger, the will, the desire to get to where I want to be.
"I believe in myself very much and that's what has got me this far.
"My story is that you should never give up in life no matter the situation you find yourself because everything will be alright if you put in the hard work and believe in God."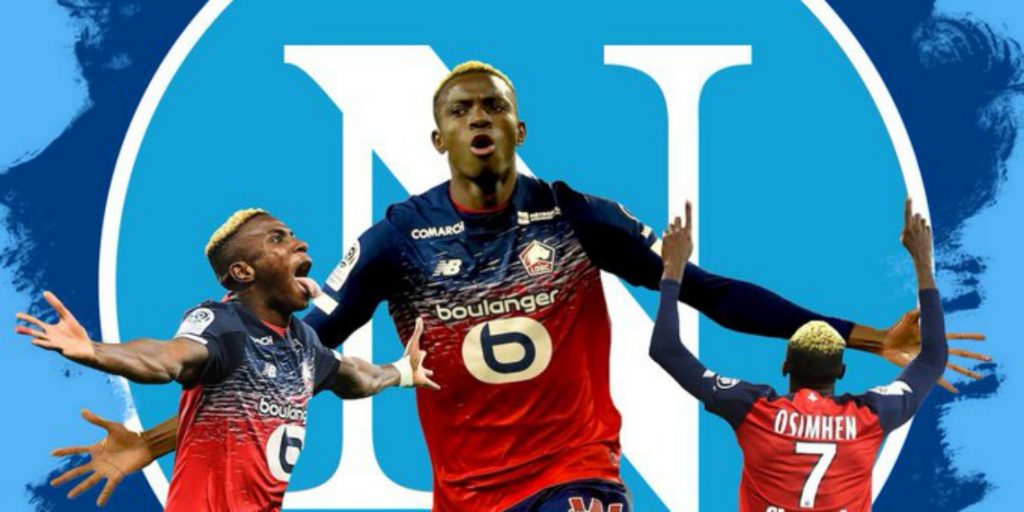 Osimhen was the record goal scorer at the FIFA U17 World Cup in Chile five years ago and so a lot was expected of him when German Bundesliga club Wolfsburg forked out a little fortune to sign him ahead of several other top European clubs.
However, it did not go according to the script as injuries, inexperience and having to compete for starting places with several established internationals meant he had to go elsewhere to get his groove back.
"When I got to Wolfsburg everybody thought it would be great, but everything turned upside down," he recounted.
"I really don't know why because I was putting in the hard work."
After he was rejected by two Belgian clubs, modest Sporting Charleroi took a chance on him on a season-long loan from Wolfsburg.
He fired 21 goals in all competitions for 'The Zebras' and they promptly triggered off the option to buy him on a permanent basis for a mere 3.5 million Euros at the end of the season.
"I had a great season," he said proudly.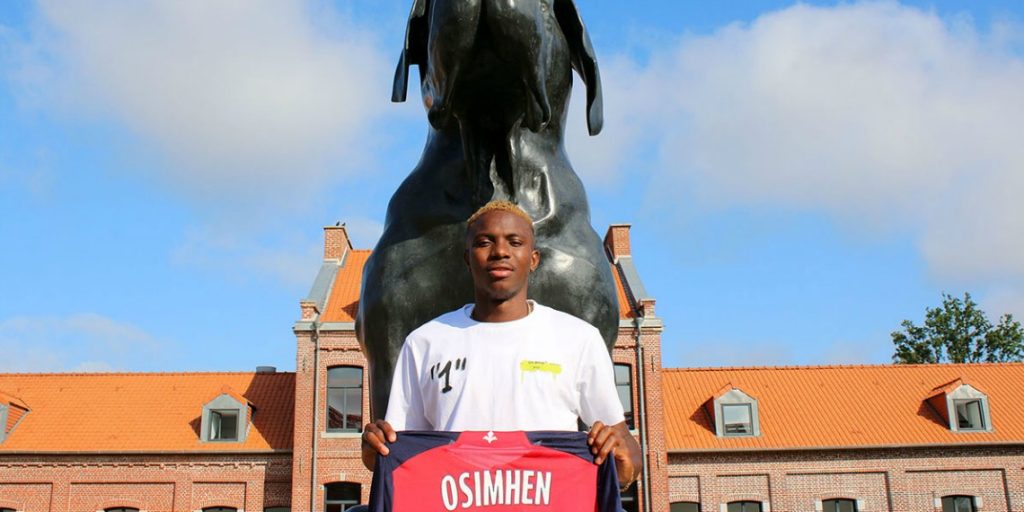 Last season, Charleroi sold him to French Ligue 1 club Lille for 14 million Euros with a sell-on clause of 15% when he is again sold.
He posted another super season in France by scoring 18 goals in all competitions to get several top clubs particularly in the Premier League to come calling before he eventually settled for Napoli.
The Italian Serie A will be a fresh challenge for the Lagos boy, whose target is to surpass the exploits of his idol and the man he has widely been compared to because of his all-action style.
"He is the kind of player I want to be," he said of the Chelsea and Cote d'Ivoire legend Drogba.
"But I also hope to bring my own qualities so as to be a better player."
What did Drogba achieve in an illustrious career spanning 20 years?
He won the UEFA Champions League, four Premier League titles and as many FA Cups in England as well as the championship in Turkey and was twice voted CAF African Footballer of the Year.
It's a tall ask, but if there were any young striker out of Nigeria you should hedge your bet on to aim at such accomplishments, it would be Osimhen.
He said Napoli is the next chapter of his career and he hopes to make his mother and father, who have both passed, proud of him again.