In his first full interview since it was reported that Belgian club KV Kortrijk have agreed a record eight million Euros transfer to French Ligue 1 club Lorient, Terem Moffi tells SCORENigeria he is unfazed by new price tag.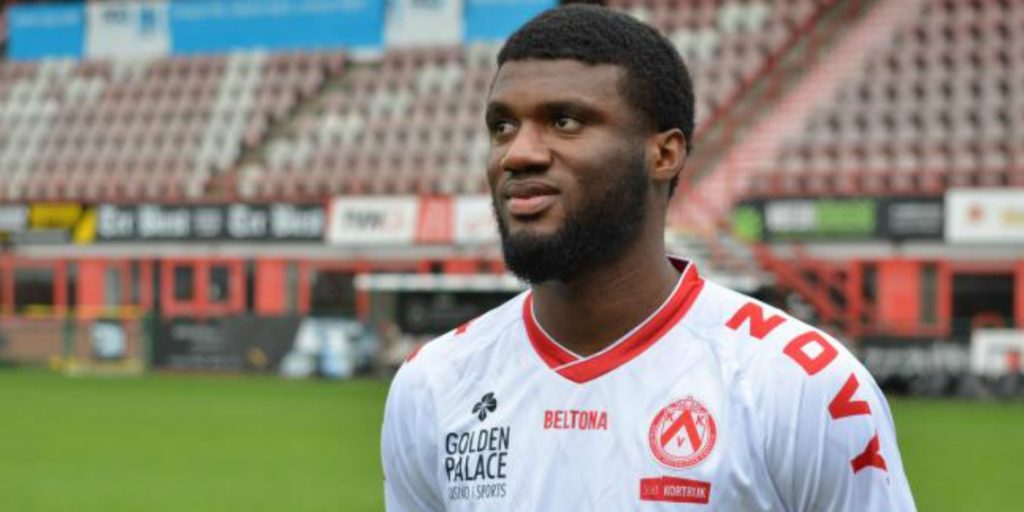 The 21-year-old striker is now expected this week in France for a routine medical after which he will sign a five-year contract and be presented to the media by Lorient.
He also speaks about his short time in Belgium and what he is looking forward to in France.
The full interview –
SCORENIGERIA: Terem, congratulations on your transfer to the French Ligue 1 with Lorient.
TEREM MOFFI: Thank you.
SCORENIGERIA: When was it all clear that both KV Kortrijk and Lorient have agreed your transfer?
It was only this morning (Sunday) I received the news before the team travelled out for our game against Standard Liege. I was already dressed up for the trip when the news came.
SCORENIGERIA: What has been your immediate reaction?
It's more of mixed feelings – excitement and being sad at the same time.
SCORENIGERIA: But this is a massive step up for you, from Belgium to Ligue 1, which is one of the Top 5 leagues in Europe.
Yes, it's a massive, massive step up for me. But leaving my teammates and the club after just six, seven months, feels somehow.
SCORENIGERIA: So, what will you miss the most in Belgium?
It will be the fans and my teammates.
SCORENIGERIA: You moved to Belgium in January from the little league in Lithuania. Since then you scored five goals in nine league matches. Were you surprised by your numbers?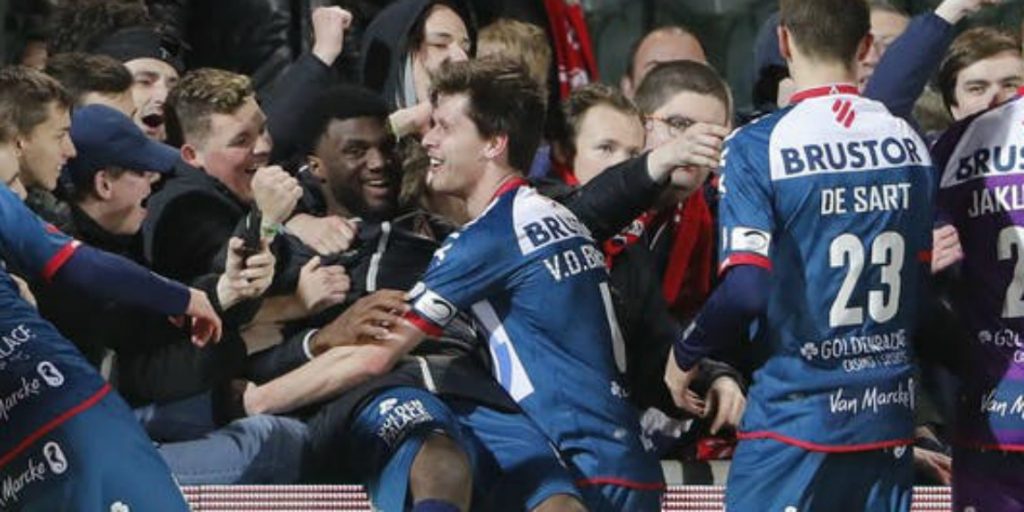 It was not a surprise because I know my quality and dedication will give me an edge.
SCORENIGERIA: Besides Lorient, there were also several other clubs who wanted to sign you after what you achieved within a short time in Belgium.
There was interest from Celtic, Galatasaray, Stade Brest. But I don't know if any official bid was made.
SCORENIGERIA: Negotiations between Kortrijk and Lorient were long drawn especially because of how much your former club demanded. Were you worried that the transfer could well not happen?
I wasn't worried. My agent and my dad kept me out of the discussions and didn't tell me what was going on. So that left me to be focused on my football.
SCORENIGERIA: Kortrijk paid $150,000 to sign you from Lithuania in January. And now you are heading to France for a record eight million Euros. Will that put pressure on you?
No, it won't. I am sure of that. I just trust myself and God.
SCORENIGERIA: What do you know about your new club?
My agent has told me about where they are based, their playing style and that they are a selling club.
SCORENIGERIA: That means you could soon be on your way to a bigger club from there?
Ligue 1 is a stepping stone to bigger leagues and clubs. But let's see how it goes there first.
SCORENIGERIA: Thank you for your time Terem.
It is a pleasure.