IKENWA NNABUOGOR wonders if former Super Eagles assistant captain Eddy Ogenyi Onazi's latest transfer to Danish club SonderjysKE could get him back to top reckoning…
Not many have enjoyed some glorious moments early in their career like Eddy Ogenyi Onazi whose transition from a cadet player to a finished Super Eagles product was a swift as it was not widely expected.
But lately the lights have appeared to be going out for the once poster boy of Nigeria football whose emergence in the Super Eagles surprised even himself.
At 27, there should still be so much football left in his tank, but it appears his candles are burning out faster than expected.
Perhaps, injuries may also have contributed to his not attracting bigger spenders as it were as joining a Danish club at his age, having played big time football in Italy and Turkey is considered as driving his career back.
A move back to Italy with promoted Crotone earlier broke down at the last minute as the Italian side dangled a rather "disrespectful" pay-as-you-play package, suggesting the Italian side may have concerns over his fitness.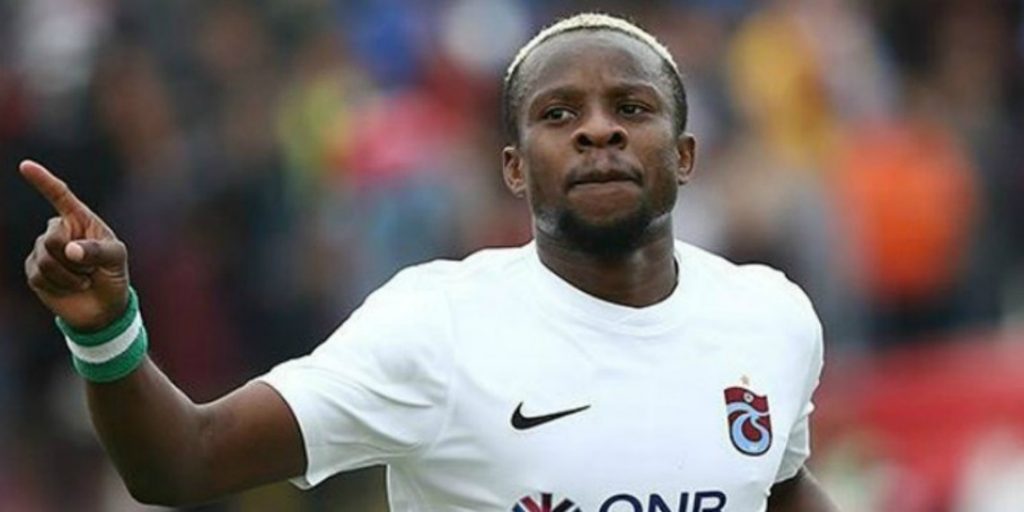 Defensive midfielder Onazi started like a house on fire for Lazio Primavera side in 2011 after playing a bit part role for the country's U17 team when Nigeria hosted the world in 2009 and Lazio wasted no time in promoting him to the first team.
His progression to Super Eagles was expected as Stephen Keshi included him as one of the young guns in his team.
Assured appearances and a gold medal at AFCON 2013 in South Africa cemented his place in the Super Eagles and Onazi never looked back.
Turkish football beckoned with improved pay and Onazi swelled the ever-growing foreigner's ranks in Turkey with Trabszonspor.
Injuries were never fair to him as he spent more time on the treatment table than on the pitch which ultimately affected his chance with Super Eagles.
Had injuries had painfully stood in his way, Onazi would have been playing for top club and may have not have to settle for Danish football.
Though coming back to his once smoking self may not be completely ruled out, but it would take something extraordinary from him to achieve this and get the top clubs in the top leagues eyeing him.
It remains to be seen if Onazi will get back on his feet again with SonderjysKE providing a brand new fresh start.
Truly, Onazi enjoyed his time in the big time while it lasted, but getting back to the top time will definitely depend on him as well as if can stay clear on injury.
The player himself has said he is ready to put in the hard work and hopes his dedication and winning mentality will lift him back to the Super Eagles despite the emergence of exciting ball winners in the team's midfield.