Belgian giants Anderlecht struggled to score goals in the aborted season and now believe that in Terem Moffi, who scored four goals in seven league games since joining KV Kortrijk in January, they have got the striker to change this narrative.
Scoring goals, this season – except for the last three league matches – was a problem at RSC Anderlecht. With 45 goals scored, they finished eighth in the goal rankings.
Kemar Roofe could not easily find his way to the goal, and Antoine Colassin also had a promising start, but due to their injuries, it was left to loanee Dejan Joveljic to score the goals.
However, the Serbian also struggled, so Anderlecht are now looking at other options as the arrowhead of the attack for the coming season.
And so their target Terem Moffi only makes sense.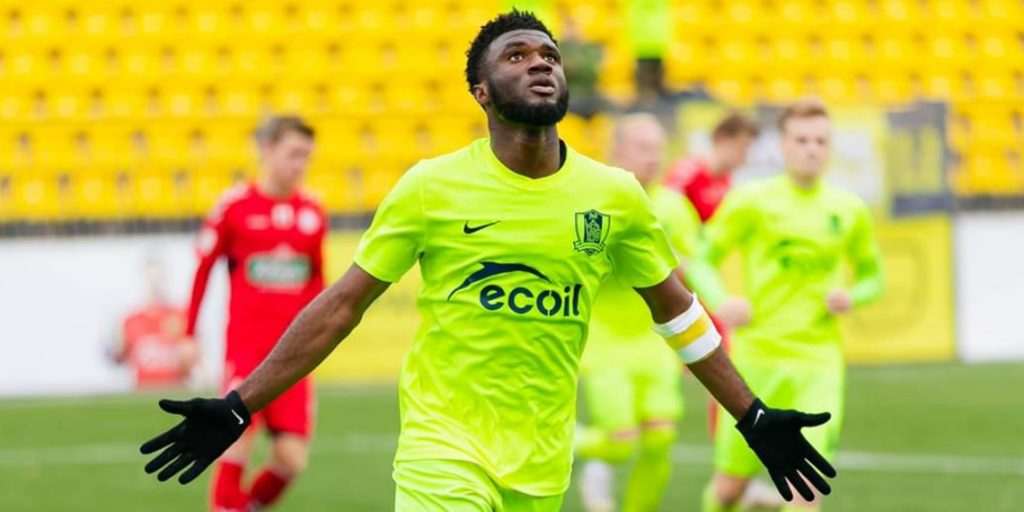 A relative unknown, the Nigerian arrived in Kortrijk last winter.
However, Moffi did not need much time to make his mark at Veekaa: in just 7 league matches, he already found his way to the goal 4 times. Converted that is good for 0.8 goals per 90 minutes, making him one of the fastest-scoring strikers from the Jupiler Pro League.
However, Moffi did not take enough action this season to officially claim that title.
Based on just 427 minutes of action, no balanced analysis can be made about his qualities as a goal thief.
Nevertheless, he scored with his previous employers, the Lithuanian club FK Riteriai, an average of 0.6 goals per 90 minutes.
Moffi scores very easily and such attribute would be most welcome at Anderlecht.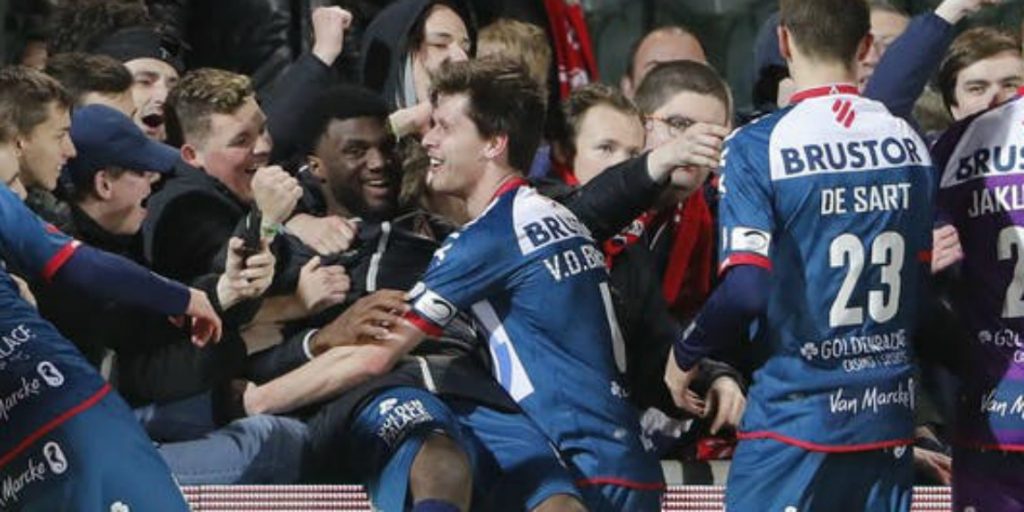 The Nigerian is also a constant threat to opposing defences because no central striker in Belgium has shot at the goal more than he did in a match.
In addition, 57.9% of Moffi's attempts actually hit the target, making him the second sharpest among all Jupiler Pro League attackers.

Nobody also appears more often in the box than Moffi. For example, the Nigerian does that almost twice as often as Anderlecht striker Kemar Roofe.
But that large number of goal opportunities translates for 21% into an effective goal. This makes Moffi actually not among the most efficient strikers of the Belgian league.
As previously published, that honour is reserved for William Togui, and Moffi barely occupies 16th place in the rankings.
But it is clear: Moffi lives on goal opportunities and he is ever present in and around the box.
In addition, it remains to be seen how Moffi's qualities will fit into Anderlecht's demanding philosophy.
Roofe was brought in last summer for 6 million Euros because his capabilities matched the profile Anderlecht requested for. As false number nine, Roofe turned out to be of great value in the group, but that is less the case with Moffi. 
His passing is not very assured and the Nigerian also often loses ball. These are not qualities that Vincent Kompany has in mind for 'his' Anderlecht.
Moreover, the question is what price tag will KV Kortrijk place on their prized striker.
His market value is currently 1.3 million Euros. But it should come as no surprise if CEO Matthias Leterme will now demands a multiple of that figure.
By Voetbalnieuws