KOLA DANIEL of SCORENigeria catches up with Nigeria U23 midfielder Kelechi Nwakali, who recently signed for ambitious Spanish club SD Huesca after he was let go by Arsenal.
The Interview:
SCORENIGERIA: Kelechi, how are doing today?
Kelechi Nwakali: I am good, thank you.
First and foremost, congratulations on your new club.
Thank God for the moment. The reason I'm going to SD Huesca is to at least get enough playing time and get back to the track.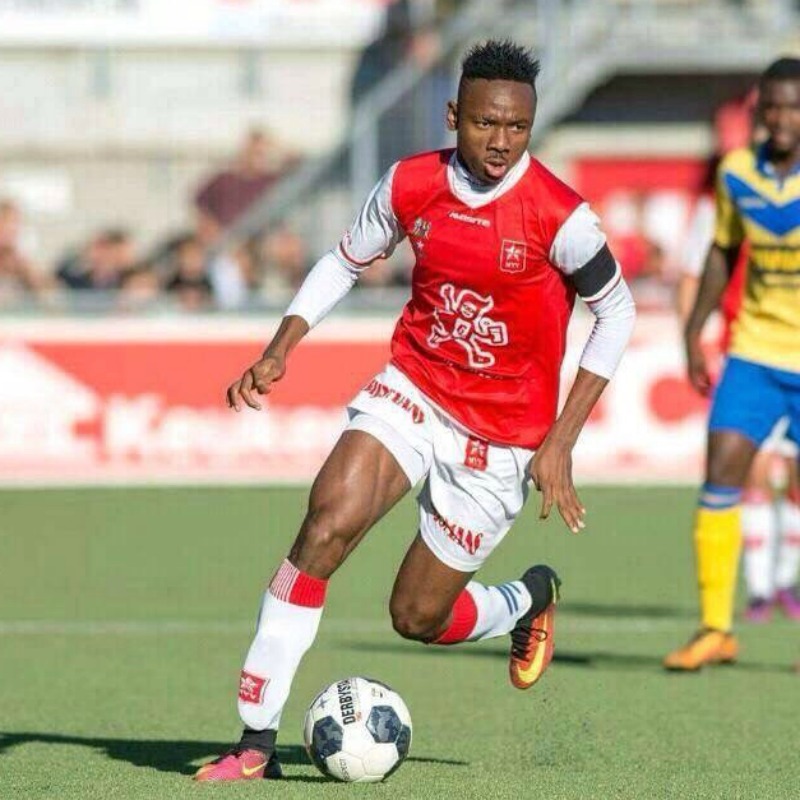 You bagged a three-year contract with your new club SD Huesca and you have finally said goodbye to Arsenal.
Arsenal have been my dream team, but one thing is sure, is not late yet, the aim is to just go there and get more playing time because there is a buy-back option in the contract
There was a story that you will be shipped out on loan from SD Huesca to a team in the third division.
Well, I kept quiet on that news because everybody was just writing what they like without even knowing the fact of the story. But the truth is that I am not going on loan to any club. After this U23 game, I am going directly to Spain, to Huesca to start the season.
You just mentioned your new club, you are going to play alongside Shinji Okazaki former Leicester City player, what's your take playing alongside a top player like Okazaki?
Well, the truth is that football is all about growing and I believe everyone wants to play along with top players, but like I said earlier, I just want to go here and make my mark and to get back on the track. 
Bringing a top player like Okazaki to your club, what do you think is the plan of your club?
Well the aim or the plan is to get promoted back to the La Liga and it requires everyone to put in his best and to do whatever we think we can do that will make us gain promotion back to the La Liga.
You are set to feature in a crucial match against Sudan U23s. The first leg which you missed ended 1 – 0 against Nigeria, it's a dicey match for you guys because it will be more difficult if you concede at home, what's your take about the match?
Well, it's unfortunate that I couldn't make the first leg even though I spoke to the coach, he called and asked if I can make it, but I told him that I need to sort out myself because I believe after the U23 match, I will need to go back to my club and if I don't sort out myself and play for the U23, what am I falling back on? That's why I couldn't make the first leg in Sudan.
Here I am for the second game in Asaba. All I have to say is that we just need to work hard as a team, of course we lost in Sudan but we can't lose here but we need to respect our opponents. We lost in their home, but not to be afraid that we lost, we just have to be at our best and take the game to them and every opportunity, every minute counts till the end of the game.
The thing I want to promise Nigerians is that we will do our best as a team and individually to make sure we qualify to the Olympics.
In retrospect, during your U20 days the Sudanese denied you the opportunity to feature in the World Cup, they are here again and any result short of victory will deny you the ticket to take part in the Olympics.
Well, in the U20 days we lost to the Sudanese 4-3, it's a game we wished to have won so that we could be in the U20 World Cup and it was so painful we lost that game. However, all I have to say is that this game we have to give it everything to make sure that we qualify Nigeria to the Olympics. We have to give our hundred percent individually and as a team to make sure that we qualify.
Thank you so much Kelechi.
Thank you too.