IKENWA Nnabuogor writes that Kelechi Iheanacho is on the right track to fight his way back into top reckoning…
Just a few nonths ago, it was a downhill slide for the once poster boy of Nigerian football Kelechi Promise Iheanacho, but lately things have begun looking up for the talented former Golden Eaglets star.
Iheanacho, himself, would have been shocked at how things turned out so badly for him after bursting the nets in regular fashion for Manchester City and the Super Eagles.
It wasn't the script he wrote for himself as he failed to make the cut to the 2019 AFCON to further compound his misery.
Back in the club after the AFCON snub, things were not any better as tales of being offloaded out of the King Power Stadium became topics in the media.
But like the Phoenix, Iheanacho rose up from the ashes to prove he is still as promising as he was during his cadet years and his early years at Manchester City.
Mexican striker Ayoze Perez arrived from Newcastle to further push him down the pecking orders as England striker Jamie Vardy continued to lead the charge in the front line.
Manager Brendan Rodgers may have jettisoned the idea of offloading Iheanacho as he threw him into the fray just before Christmas, a rare chance for the star, who managed just nine starts last season, and he responded gamely.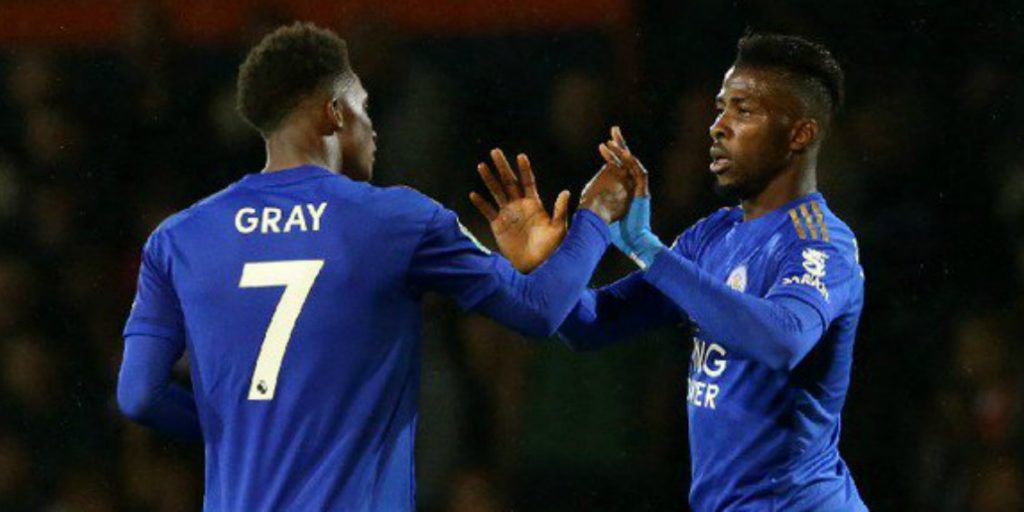 His effort yielded him a rare goal in the 4-1 defeat of Aston Villa at Villa Park. That was the tonic the former City striker needed to fire himself back up again.
Iheanacho refused to look back after then and added four more goals to keep alive his chances of reclaiming a regular place in 'The Foxes' starting eleven and winning his place back at Super Eagles.
He continued to do his chance a world of good by salvaging a vital result for 'The Foxes in their disappointing 1-1 draw with Aston Villa in the semis first leg of the Carabao Cup at King Power Stadium.
Indeed, there is no stopping the Owerri-born star as his past appears to continue to fire the revival spirits in him.
Ultimately, top on his agenda remains returning to Super Eagles, a task he must achieve when Eagles gather again for another shot of international glory in March.
Smart money will be on him not only to return to the Eagles squad, but also to justify his return by firing in the goals that made his early days great for him and country.
He is too promising not to keep the promise he showed right from those early days.